Diversity Scholarship Recipients
Sara Alwa
Woburn Village Co-operative Homes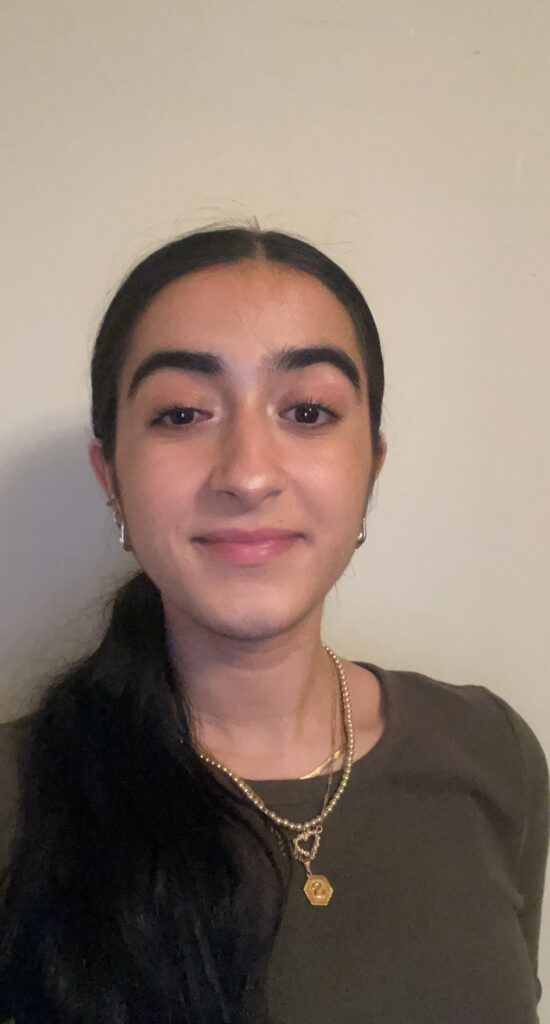 In the fall of 2023, Sara will be entering her third year of studies in the Life Sciences program at the University of Toronto. Sara volunteered as a Summer Camp Leader with the City of Toronto Museum. She helped the staff leaders to set up the camp's daily activities, welcomed and settled new campers and engaged with the kids to encourage connection to a safe space. Sara also volunteered as a party organizer with the City of Toronto. Along with decorating and cleaning up after the City's Christmas Party, she was responsible for the face painting station, which was part of the festivities.
Parth Dave
Neill-Wycik Co-op College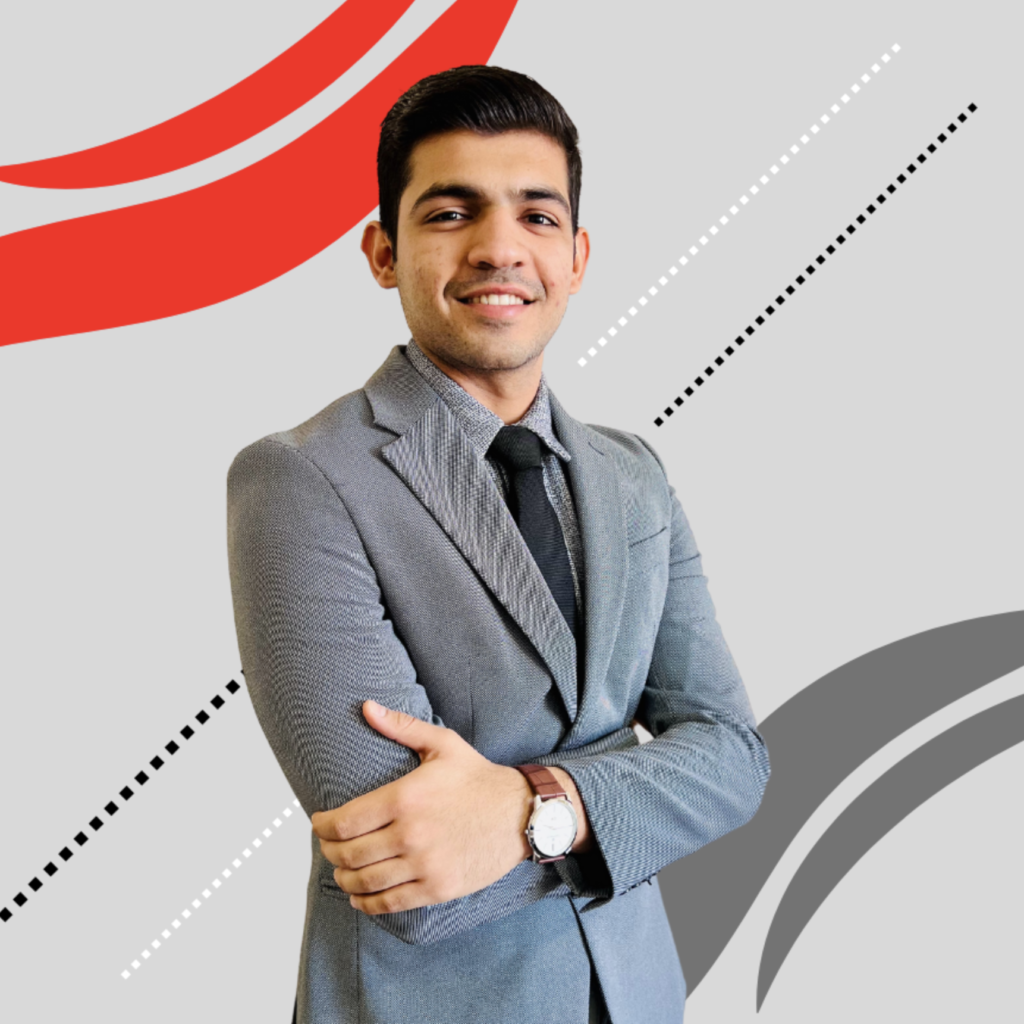 Parth is currently studying Applied Artificial Intelligence Solutions at George Brown College. He has volunteered with the Toronto Public Library as a teacher in the 'Leading to Reading' program for children in elementary school and the 'Adult Literacy' program, where he helped many Indo-Asian and South American adults of all ages to improve their reading, writing and basic math skills.
Ibrahim Ibrahim
Lakeshore Gardens Co-op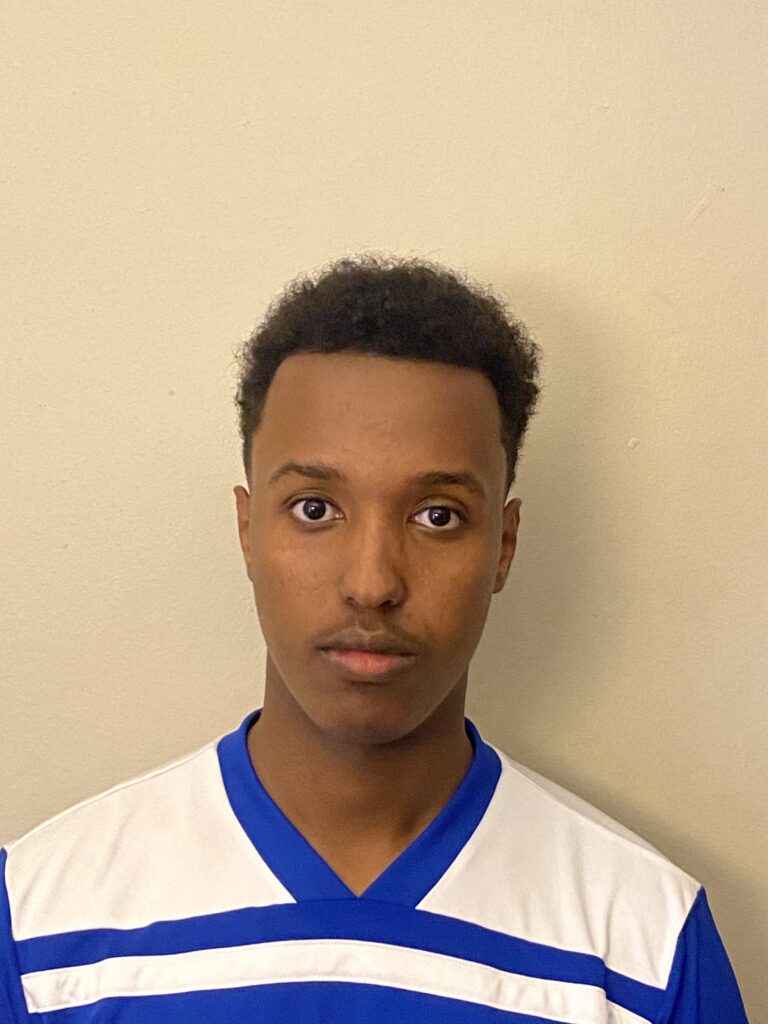 In 2023, Ibrahim will graduate from Lakeshore Collegiate Institute and begin studies in Biomedical Neuroscience at the University of Saskatchewan. Ibrahim volunteered at LAMP(Lakeshore Area Multi-Services Project) Community Health Centre in their child care facility. He worked with 45+ children, along with 10 staff members, to ensure a child-safe environment and learning opportunities in a diverse setting. Ibrahim also volunteered at the Bosnian Islamic Centre, heading up a cleaning crew, helping with event organizing and ensuring COVID protocols were followed. Volunteering at the mosque provided Ibrahim with an opportunity to help promote a sense of belonging and community by caring for a place of worship that is important to many people.
Rizwan Kazi
Charles Darrow Housing Co-operative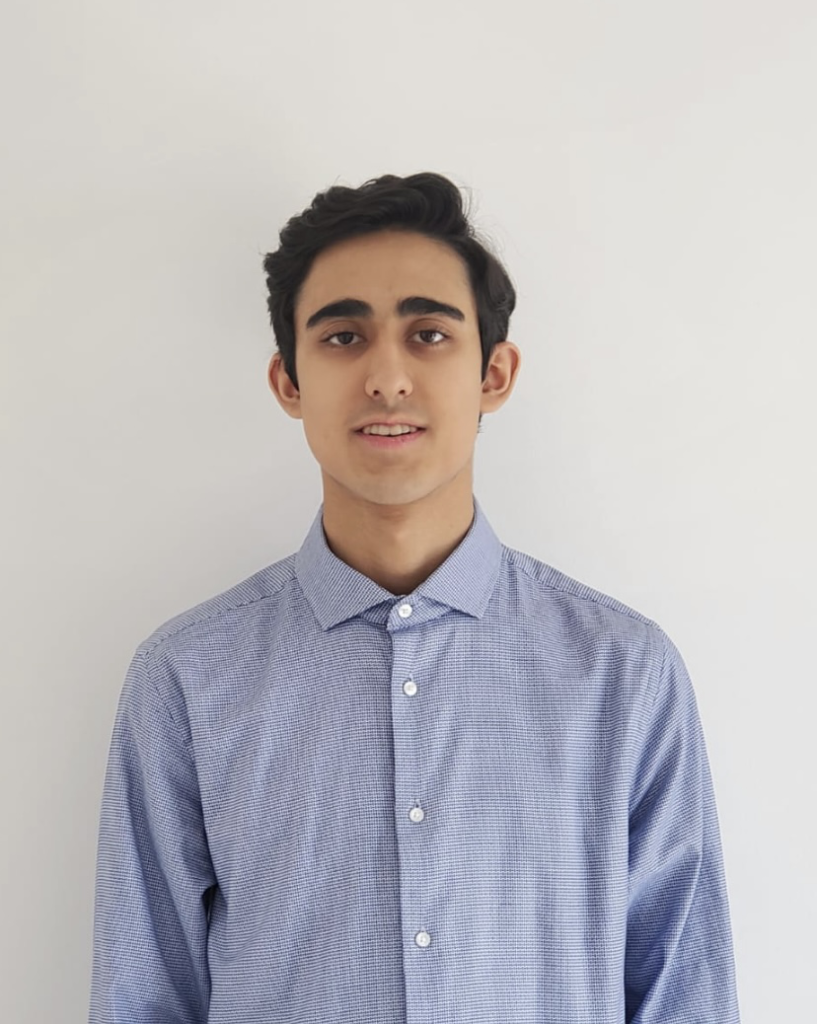 After graduating from Aurora High School this year, Rizwan will start a degree program in Civil Engineering at Toronto Metropolitan University. For a number of years and up to the present time, Rizwan has volunteered at the community development organization, Play Forever. His roles in the organization have included Social Worker and Social Media Manager. Rizwan's focus is to promote the interests and activities of the organization through social media, as well as foster a sense of connection and belonging among its members. Rizwan has also volunteered as a Teacher's Assistant/Supervision at the Newmarket Islamic Centre. In this role, he fostered understanding and recognition of the challenges that many immigrant students face and helped them to adapt and learn the importance of valuing their own background and cultures.
Tobi Kamoru
La Paz Co-operative Homes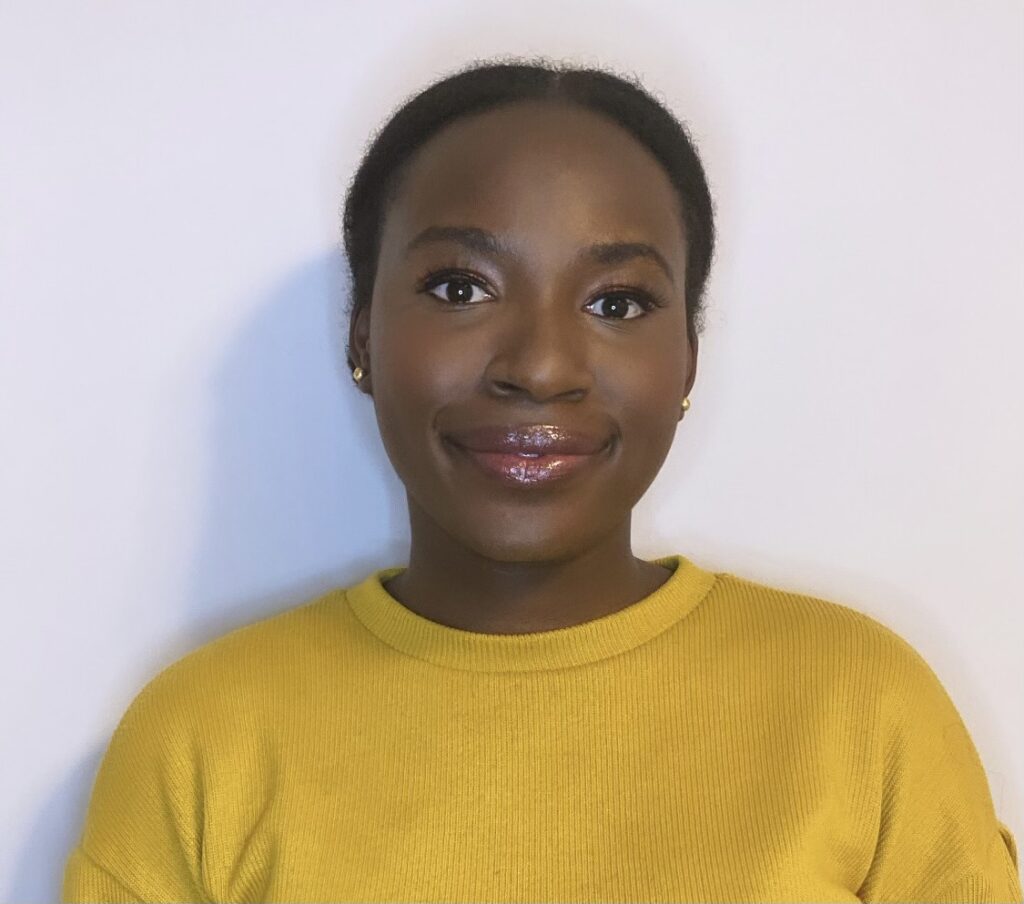 Tobi is enrolled in the Graduate Program in the Faculty of Medicine at the University of British Columbia. Toby was a co-founder of Peas In A Pod, a community initiative aimed at encouraging youth to take action through education, mentorship and financial literacy. The organization's goals are met by connecting people from underserved communities to resources, tutoring and mentorships. Toby started Peas In A Pod to make getting a college degree less daunting for students who may be lacking in guidance. For a number of years, Toby served as Vice-President of Women in Science and Engineering for the Carleton University chapter of the organization. Her priority was to advocate for and represent women in STEM (Science, Technology, Engineering and Mathematics), mentor them and expose them to student life in the sciences. Toby also initiated fundraising for the White Ribbon Foundation, which aims at ending violence against women.
Dwayne Allister Matias
Ramer's Wood Co-operative Homes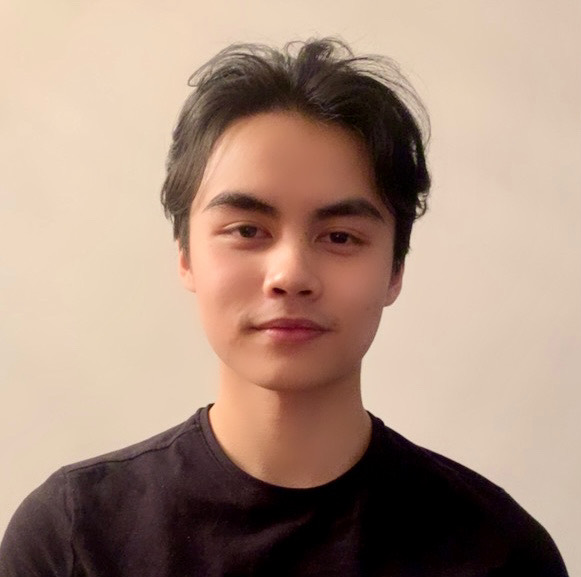 Dwayne is passionate about science and scientists of the future. He volunteers as a member and assistant teacher with KAST (Kids are Scientists Too), where he inspires and educates young students in underserved schools through hands-on experiments and lessons. Dwayne is also an active participant in his co-op. He distributes information for the co-op office about various guidelines and community events and has taken care of the neighbourhood's plant and flower beds during the summer. These activities have afforded him the opportunity to feel a part of and to be an asset to his diverse co-op community. Dwayne will graduate from Markville Secondary School this year and will enter the Bachelor of Applied Science in Digital Technologies program at York University this coming September.
Miriam Mesfin
Peregrine Co-operative Homes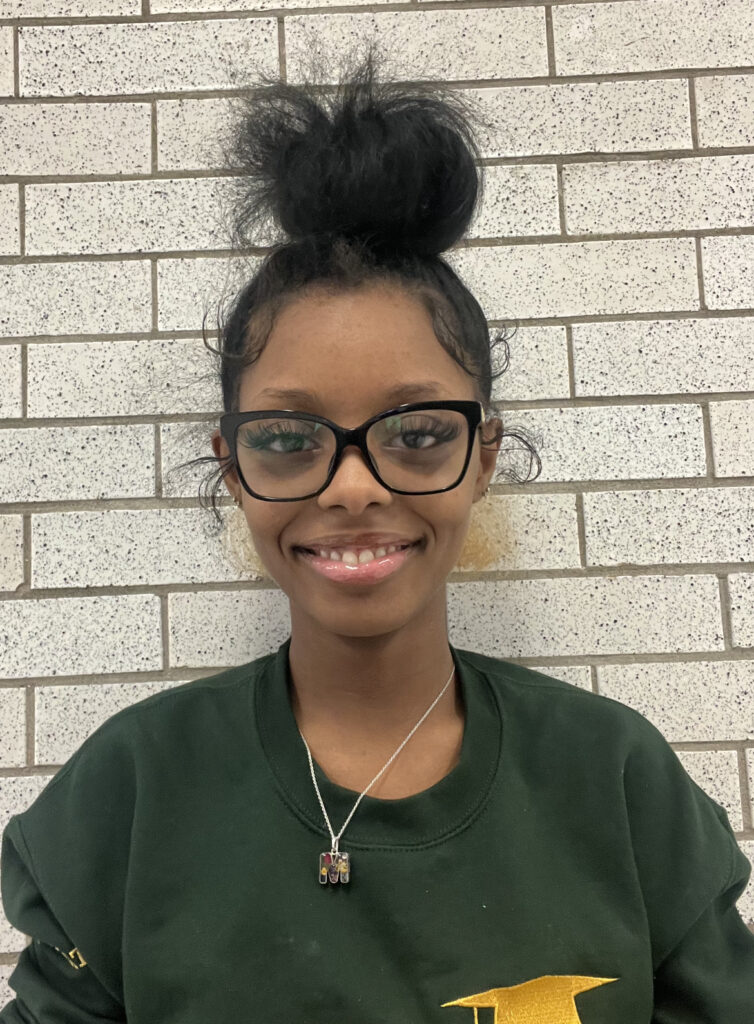 After graduating this year from St. Joseph's College School, Miriam will be pursuing studies in the Life Sciences/Health Sciences program at the University of Toronto. Miriam volunteered as a Sales Associate at St. John's : The Compassionate Mission, a non-profit thrift store. She also volunteered as a Karate Mentor at the YMCA, where she'd help train and warm up younger students.
Ryan Paragas
Grace MacInnis Housing Co-operative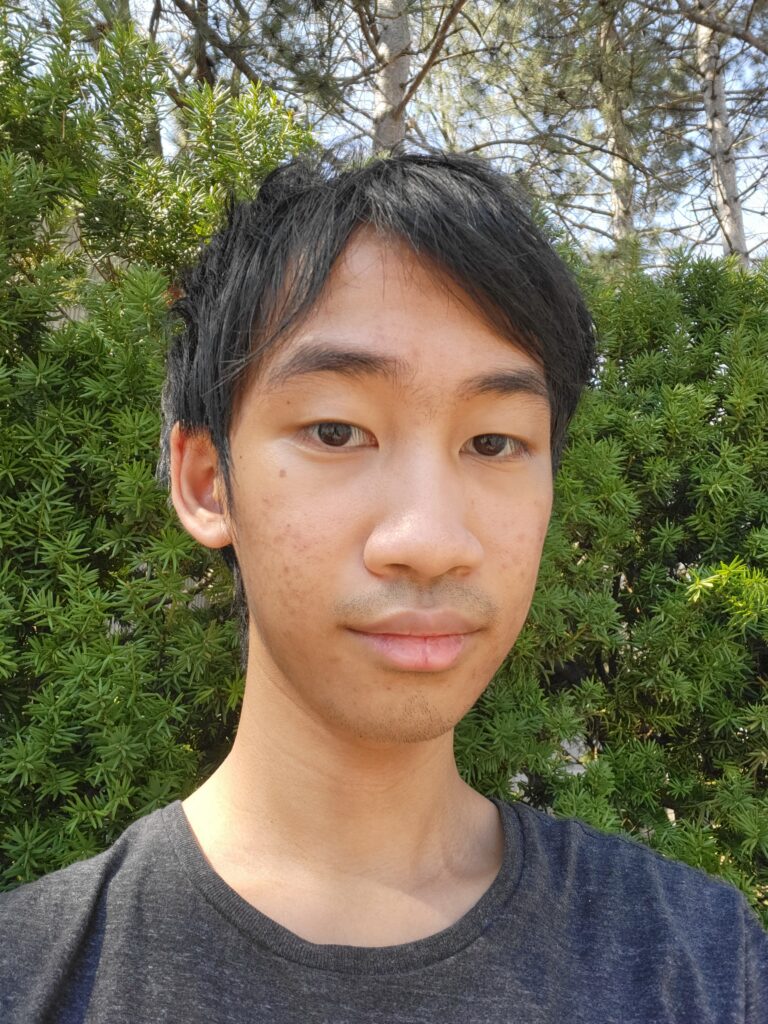 This year Ryan will graduate from St. Patrick Catholic Secondary School and begin a degree program in Computer Science at Toronto Metropolitan University in the fall. Ryan has been a planning member and organizer of St. Patrick Catholic School's Gaming Club. The club aims to provide an enjoyable experience for all levels of members who like games, including video games, board games and card games. Through the club, Ryan is helping to provide a welcoming experience for all, regardless of gender or racial stereotypes. Ryan has been a Morning Announcer at his school for a couple of years. He has read the regular daily announcements, as well as communicated about events in the wider world through the morning prayers. The announcements spotlight and celebrate various cultures, including Tamil Heritage Month in January and African Canadian Heritage Month in February.
Kabesa Stephanie Pondamali
Neill-Wycik Co-op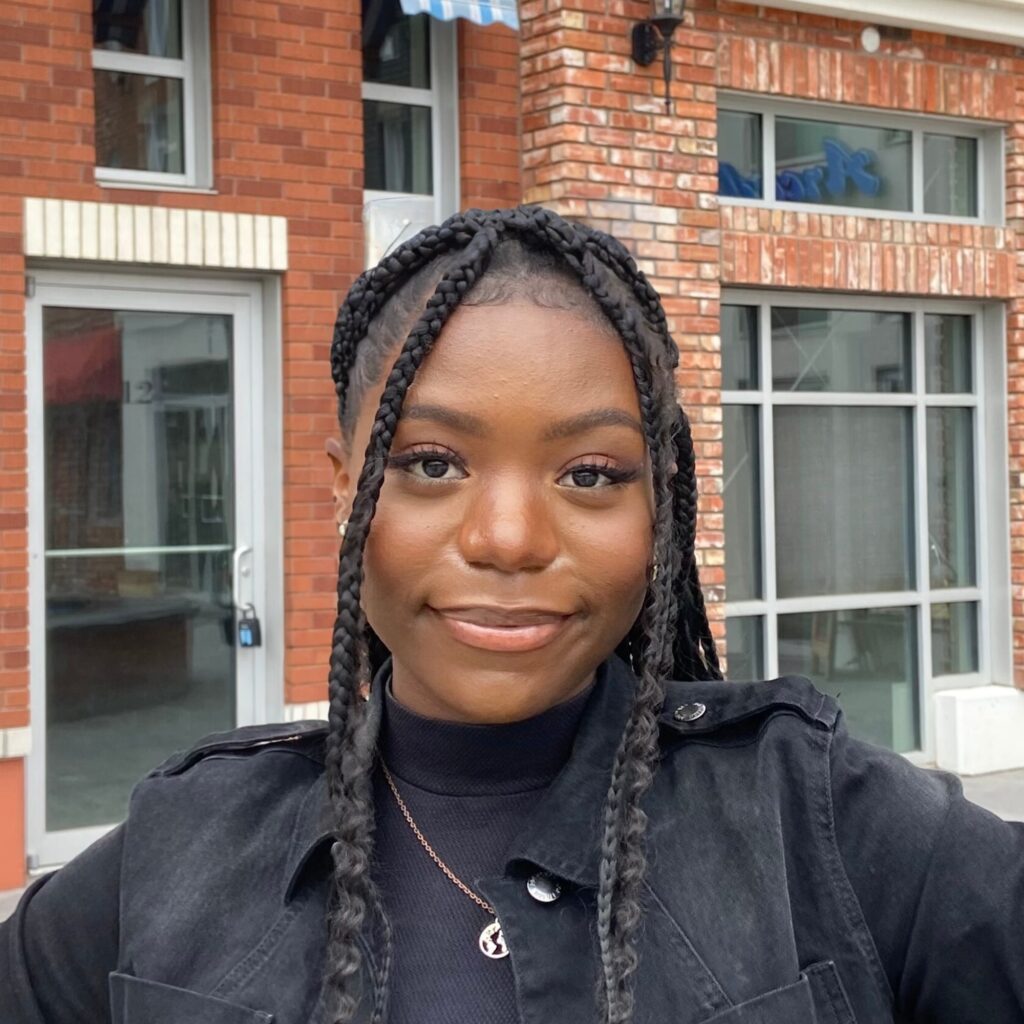 Kabesa will enter her fourth year of the Urban and Regional Planning at Toronto
Metropolitan University. Kabesa has volunteered at the All Nations Full Gospel Church
as a Sunday School Teacher for kids 3 – 12. She has also spent time volunteering as
the director of outreach for the United Black Students Association, where she organized
and managed outreach initiatives to improve relationships with the university's student
body, staff, and the surrounding community. Through this position, she also manages
the organization's budget, online presence and educating members on the goals while
working with board members to identify areas for improvement.
Marjan Safi
Atahualpa Co-operative Homes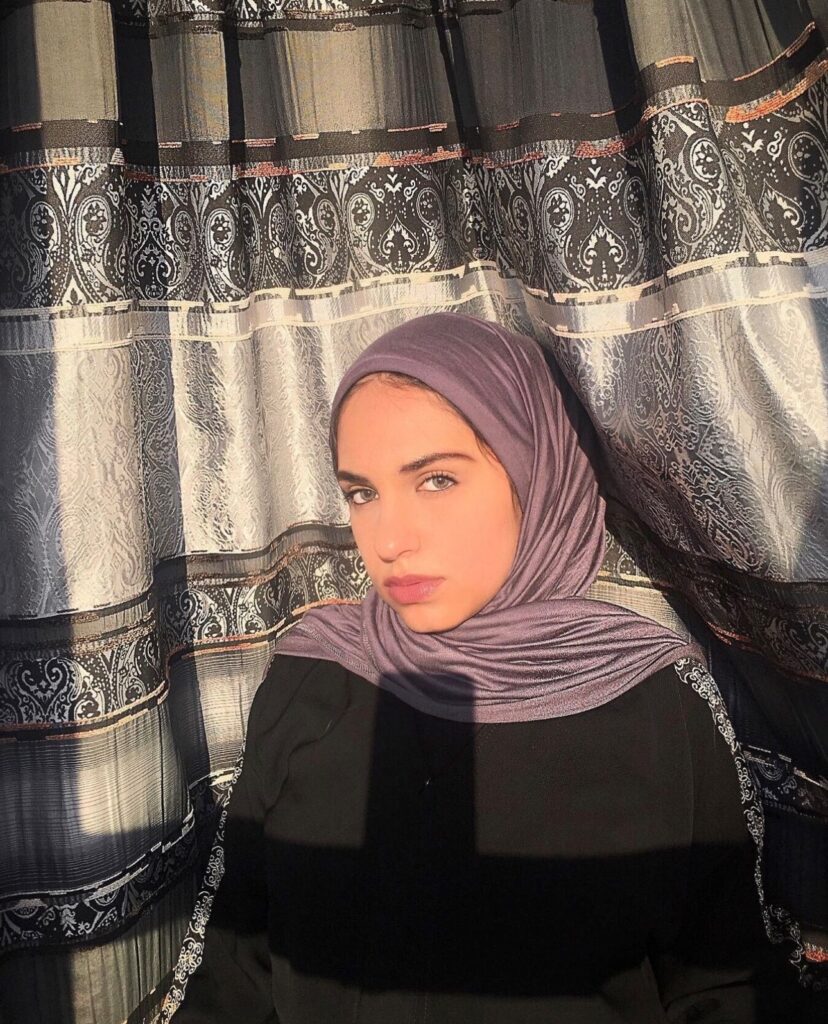 Marjan is a 4th year student studying Health Sciences at the
University of Toronto. As a volunteer for a number of years at Baitul Jannah, Marjan has assisted children of diverse backgrounds with Islamic studies and with reading and writing in Arabic. She has also volunteered for several years at her co-op as an administrative assistant.
Dexter Johnson Scholarship Recipients
Ryan Akhadia
Atkinson Housing Co-operative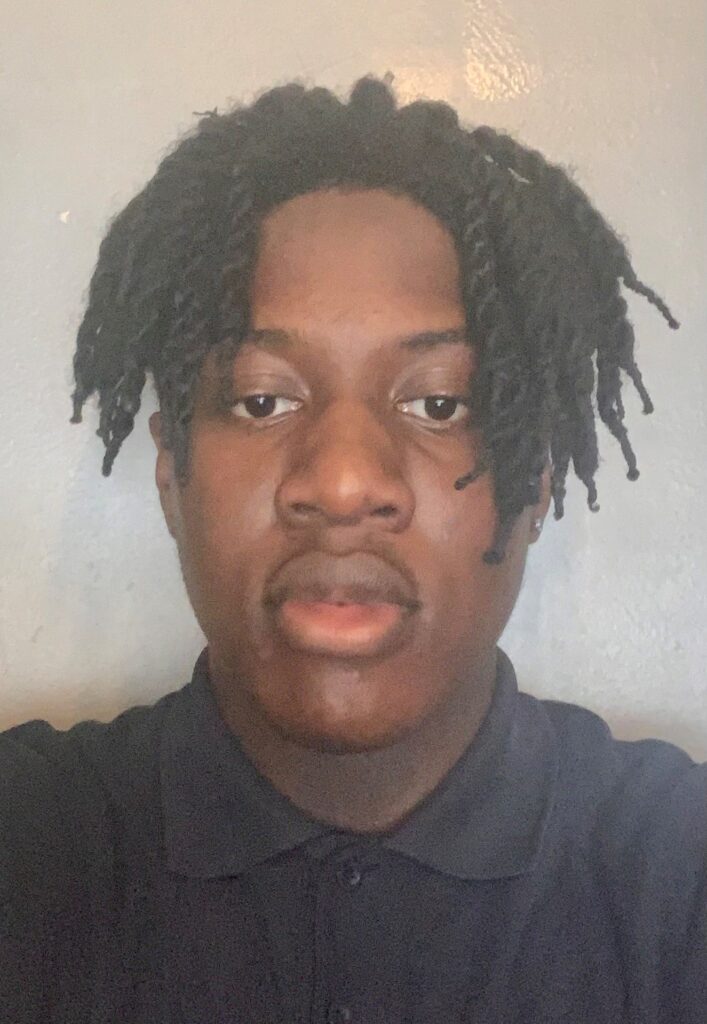 Ryan will graduate from St. Mary Catholic Secondary School this year and is looking forward to enrolling in a Political Science and Economics program at either the University of Toronto or Queen's University. Ryan volunteered as a Councillor at CEF (Child Evangelism Fellowship) Ontario for a number of years and was a former camper at CEF. As a councillor, he was responsible for overseeing a small group of 'at-risk' youths between the ages of 9 and 13. He instructed in physical activities, lessons and provided emotional and spiritual support. Ryan was also a founding member of Beach Clean Initiative, which tasked itself with promoting and organizing beach clean-ups as well as seeking business donations and City funding for additional beach management services.
Azzure Edwards
Perth Avenue Housing Co-op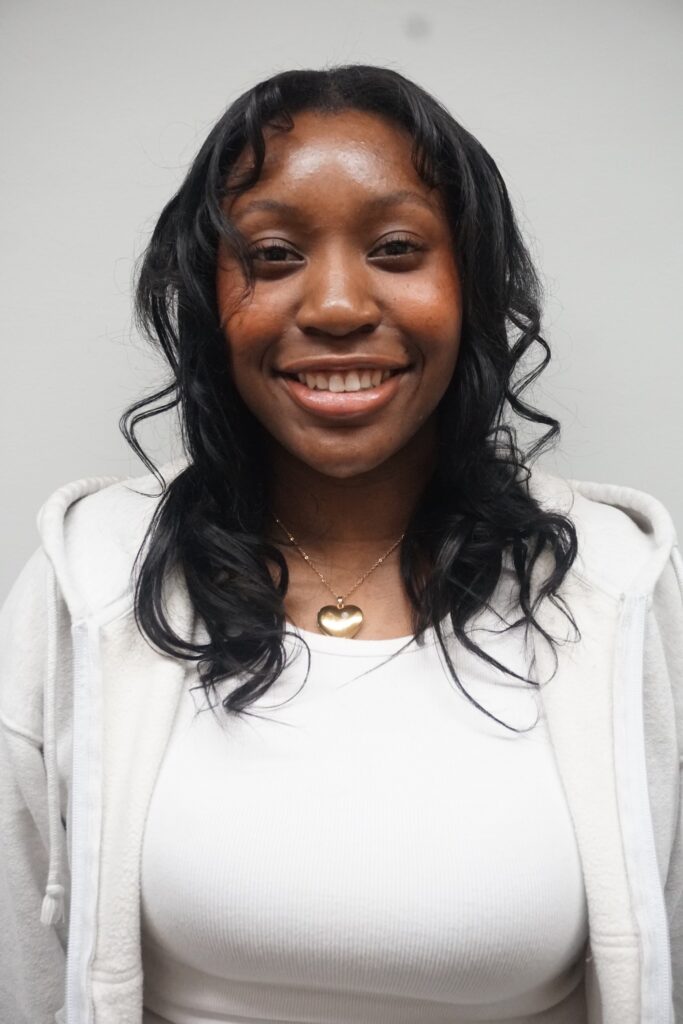 This year Azzure will be graduating from Central Toronto Academy. During secondary school she volunteered at City Revival Church and participated in church events and programs such as the Christmas toy distribution. She also volunteered on the Athletic Council of his school, employing the wide range of organizational skills and initiative needed to bring off a successful athletic banquet for secondary school athletes of all ages and diverse backgrounds. Azzure is planning to enroll in the Kinesiology program at the University of Guelph-Humber.
Nailah Isse
Atkinson Housing Co-op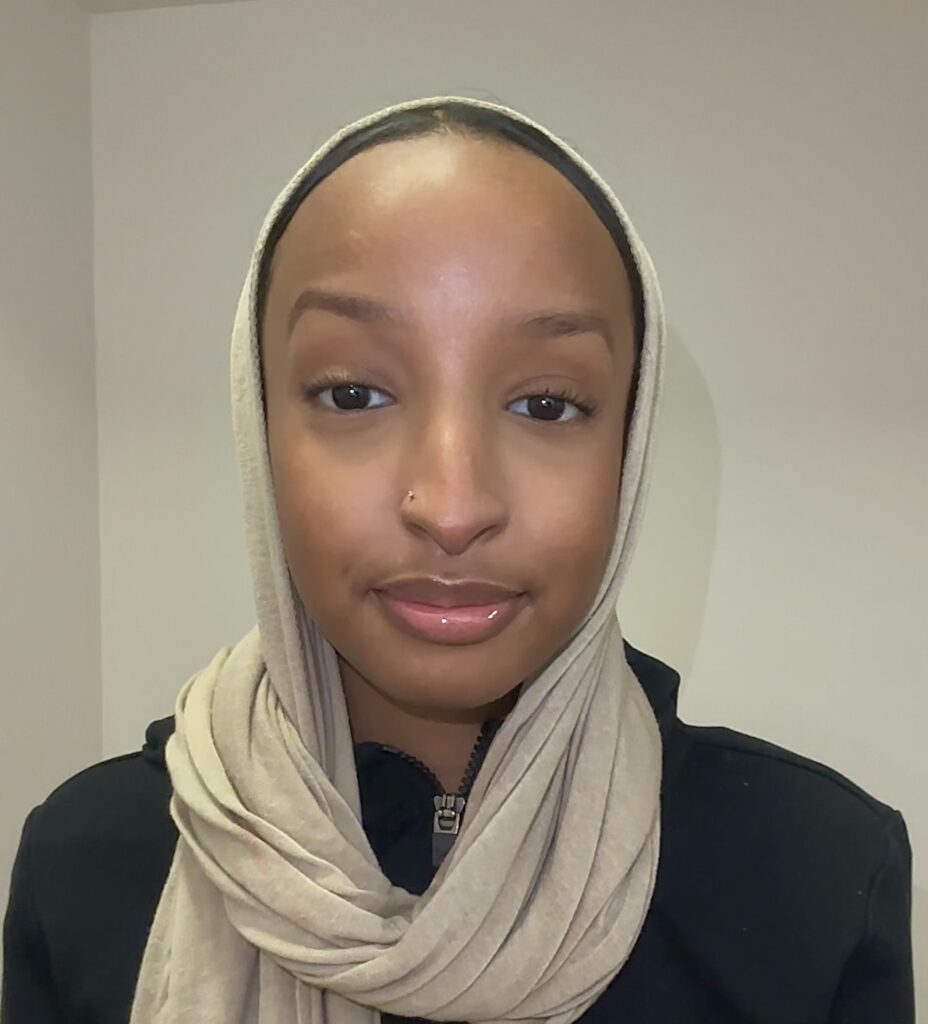 This year Nailah will graduate from Harbord Collegiate Institute and begin a Bachelor of Science in Nursing degree at George Brown College. Nailah has volunteered as a teacher's assistant/helper in an Arabic summer school program held at Ryerson Community School. Many students in the program were from diverse backgrounds and non-Arabic speakers, however they were all welcome to come and learn from the experience. Nailah was also a volunteer for the Scotiabank Toronto Waterfront Marathon. She set up and manned one of the water stations in the Alexander Park area and helped with the clean up at the end of the charitable event.
Qasim Zaka
Atkinson Housing Co-operative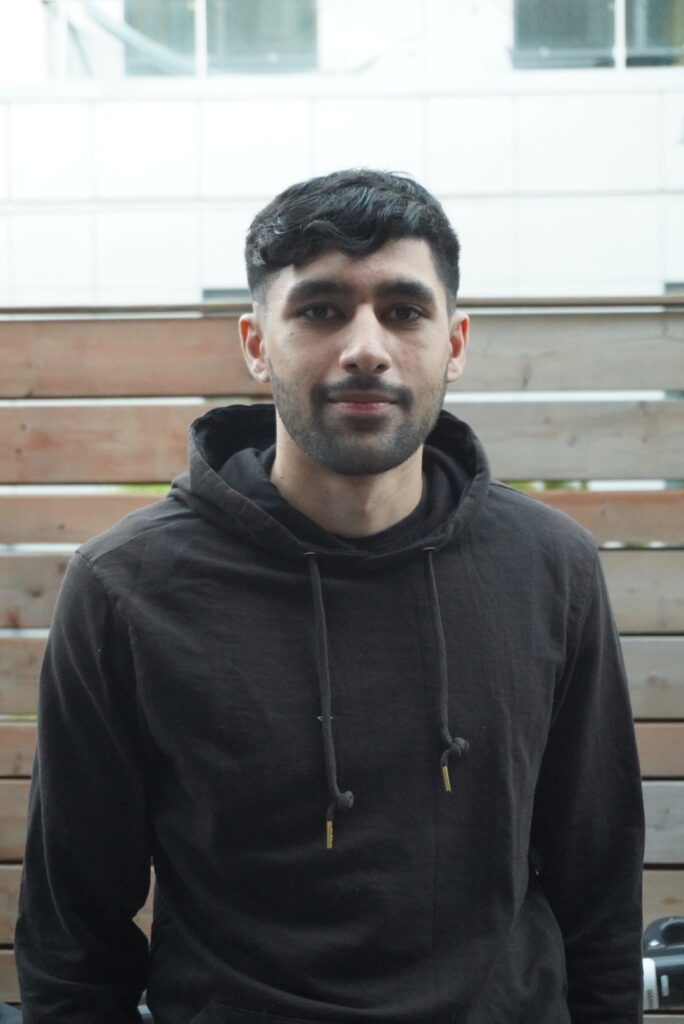 In 2023, Qasim will enter his second year in Game-Programming studies at Centennial College. Qasim has been active at Scadding Court Community Centre as a summer camp volunteer and as a helper with the Community Centre's basketball program. The centre has a very diverse group of staff and program attendees of all ages, backgrounds and neighbourhoods. Attendees come to participate in inclusive and meaningful programs led by open-minded individuals.
Joan Miller "Success Becomes You" Scholarship Recipients
Ruth Cook
Perth Avenue Co-operative Homes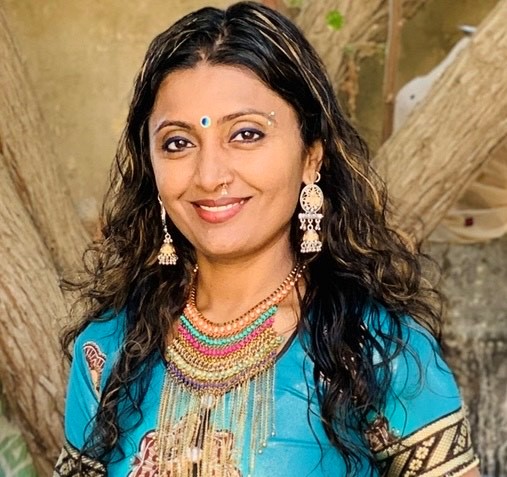 Ruth will be entering her fourth year of International Development studies at York University this fall. She is the founder of i1seventeen, an organization looking to advance social equity through education, outreach, and action. Ruth's organization has helped raise funds for widows in rural Pakistan who have lost their homes to flooding and other natural disasters.
Jihad Hakime
Mimico Co-operative Homes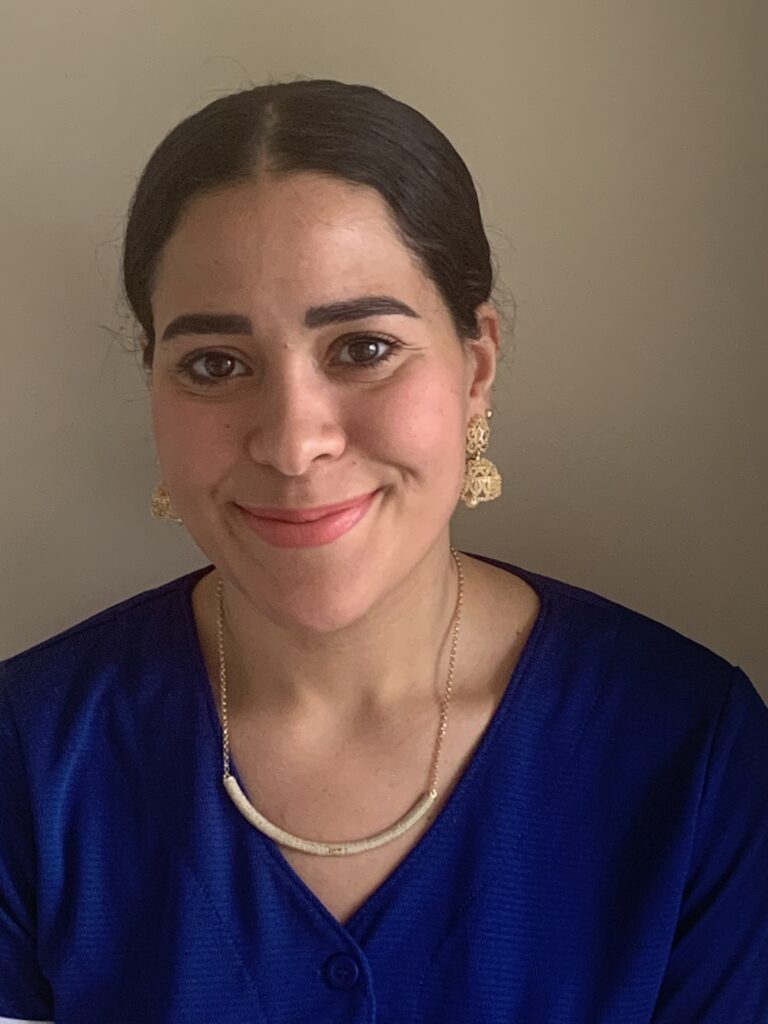 Jihad will be starting her third year in the Community Development program at Humber College in the fall. She has been a volunteer at Newcomer Women's Services Toronto. The organization offers many programs including Newcomer settlement, language instruction and Sister2Sister. Jihad's main focus was with the employment services offered, especially those directed to youth. She gained a broad knowledge of the organization and its clientele by assuming duties such as reception, answering calls, responding to email enquiries, scheduling appointments with employment counsellors and organizing administrative tasks. This past year, Jihad volunteered as a Resource and Information Specialist with the same organization. Her field of expertise was related to helping clients with information sessions and training opportunities as well as creating new workshops to ensure the training on offer is relevant to the current job search experience and labour market trends.
Haman Mamdouhi
Courtyard Housing Co-operative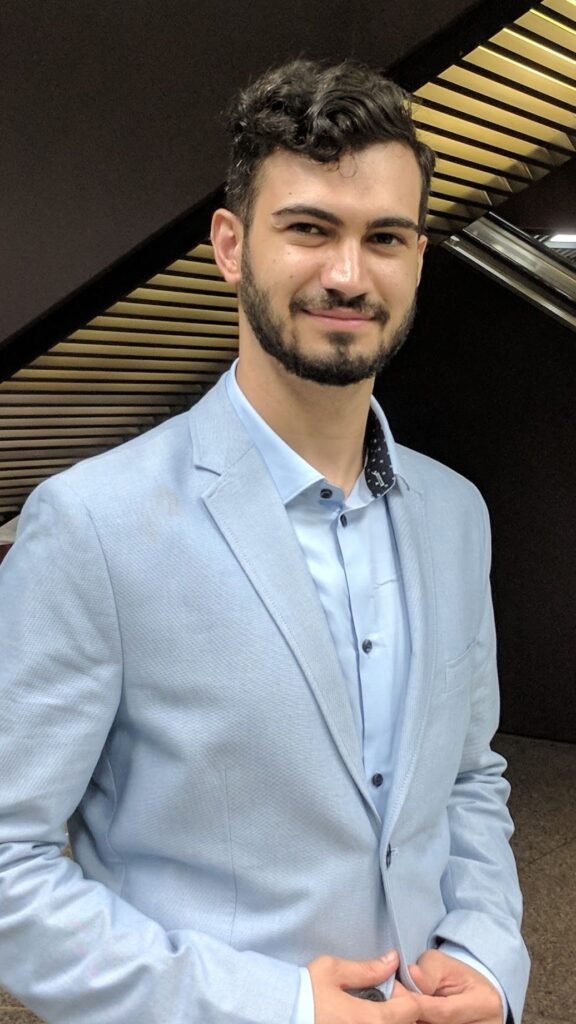 Haman will be entering his first year in Law – Juris Doctorate at Toronto Metropolitan University. For a number of years, Haman has been the manager and organizer of Future of Engagement, an organization whose mission is to leverage technology and detailed studies to connect underrepresented communities and allow them to access ways to increase their community and political engagement. Future of Engagement currently has 100 volunteers and 5 employees. Haman also led a project which created a website offering a free template specifically designed and optimized for political campaigns, accessibility and which catered to a multilingual population. He also led a team to create a digital collection of campaign maps and data, which would be available to any candidate from an underrepresented community, regardless of party or election office sought. Finally, Haman served on the board of directors of CHFT and became part of an organization dedicated to the creation of affordable housing, diversity and opportunity. He hopes to become a co-op lawyer and carry forward the work of co-op development and promotion for the next generation.
Reham Teama
Mimico Co-operative Homes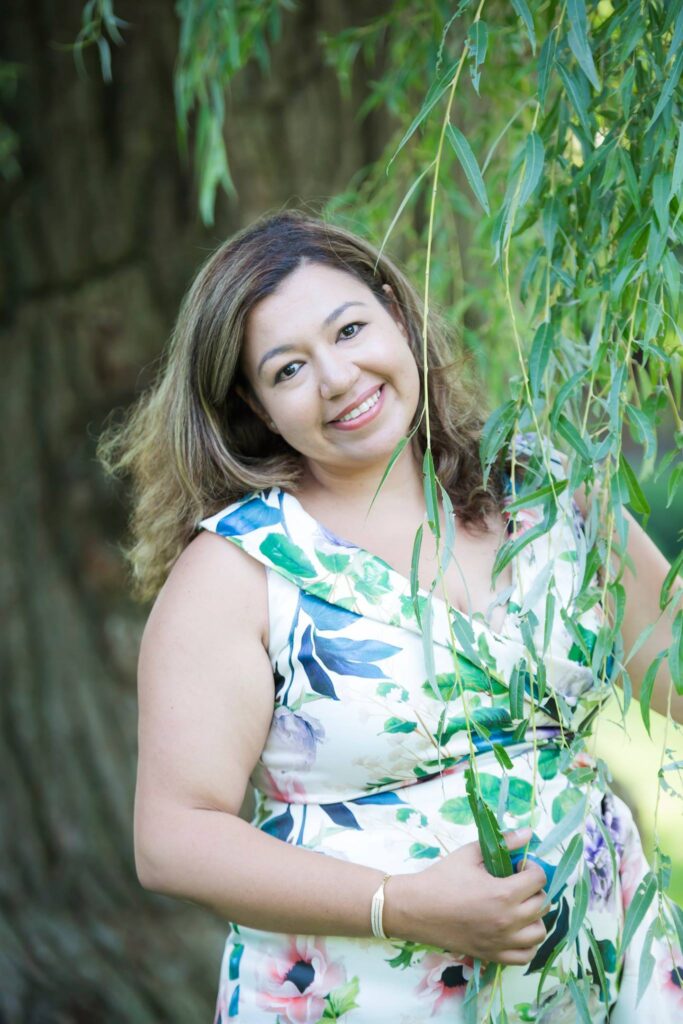 Reham will be enrolled in the Graduate Program in Arts Administration Cultural Management at Humber College in the fall. For the past couple of years, she has been her co-op's Treasurer. She reviews the co-op's financial statements and expenditures, assists with obtaining quotes and proposals and seeks alternative suppliers and services providers to benefit the co-op. Reham has been an Outreach Specialist at Woodgreen Community Services, where she has organized community events and outreach activities, updated the database and done data entry. Her volunteer activities centre on newcomers, immigrants, Ukrainian families, refugees and low income families. She coaches them toward a better future and building a foundation in Canada till they become settled, as well as teaching them skills and sharing useful information and resources.
Sabika Zaidi
Windmill Line Co-op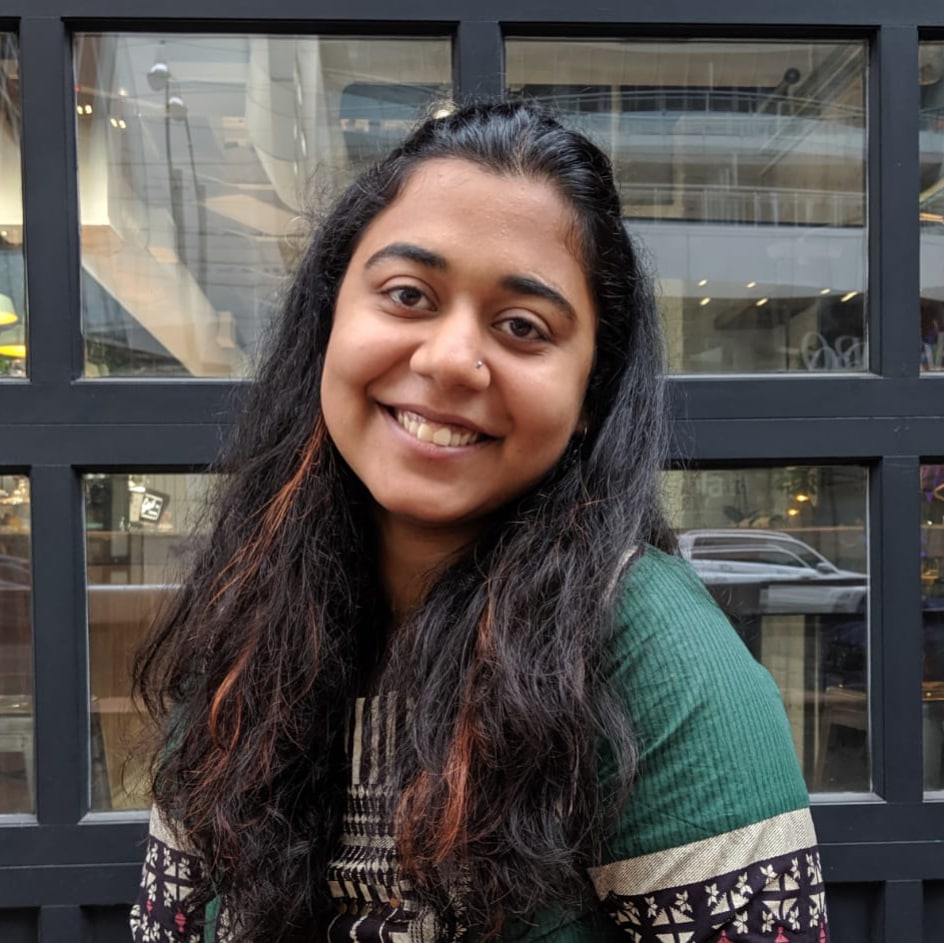 Sabika is a PhD student at York University, currently studying Human Geography. As the Leadership Committee and Public Events Lead of Jamhoor, her efforts are aimed at amplifying marginalized and progressive voices of South Asia. She has assisted in organizing public events including political demonstrations, lectures, movie screenings and book launches. Her program of study has also lead her to become interested and involved in the Faculty of Environmental studies at her school. As a the chief councellor for the Faculty of Environmental Studies at York University, she was the graduate student representative involved in the democratic decision making process impacting over 6000 graduate students across York University. Her passion is education, and she is aimed at dismantling barriers to education for low-income students.
Pam McConnell Scholarship Recipients
Hamza Abdi
Barsa Kelly/Cari-Can Co-op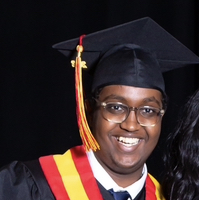 Hamza will be starting a Bachelor of Science (Biomedical Science) degree at the University of Saskatchewan in the fall. He has been an active member of his co-op and continues to volunteer, delivering newsletters and other informational flyers to all 133 co-op units. He also served as a team leader at LAMP (Lakeshore Area Multi-Services Project) Community Centre where he oversaw and managed over 45 children who were enrolled in a program designed to help ready them for success with the school curriculum. Other activities Hamza engaged in at the community centre include the annual food bank fundraiser, where the children baked treats and set up concession stands across the neighbourhood to raise money for the local food bank.
Sarah Bukhari
Local 75 Hospitality Workers Housing Co-op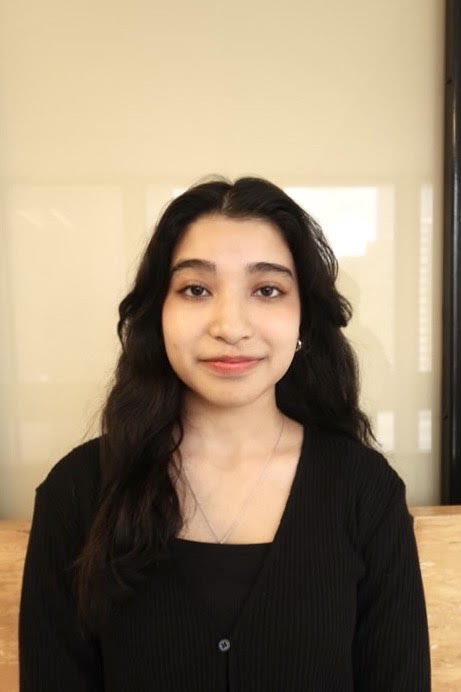 Sarah is graduating from Jarvis Collegiate Institute and starting her first year of studies in Computer Engineering at Toronto Metropolitan University in 2023. She has volunteered with the Pathways to Education program as President/Founder of the Anti-Racism Book Club and President/Founder of the Girls' Club. As President of the book club, Sarah would promote the club's activities in her community, create posts for the Pathways to Education newsletters and social media accounts and make posters in order to engage other youth with the same interest in stopping racism. She also led the club in discussions of racism encountered in chosen books, global issues such as Black Lives Matter, Asian Hate and Islamophobia. The girls' club worked to bring teenage girls together to overcome loneliness experienced during the pandemic. The club focused on raising awareness of women's issues such as abortion rights, wage inequality in employment, stereotyping, harassment, domestic violence and sexual assault. The club brought together girls with a variety of backgrounds, religious beliefs and sexualities, which resulted in learning about other women's experiences with social struggle.
Hanna Fadly
Jarvis George Co-operative Homes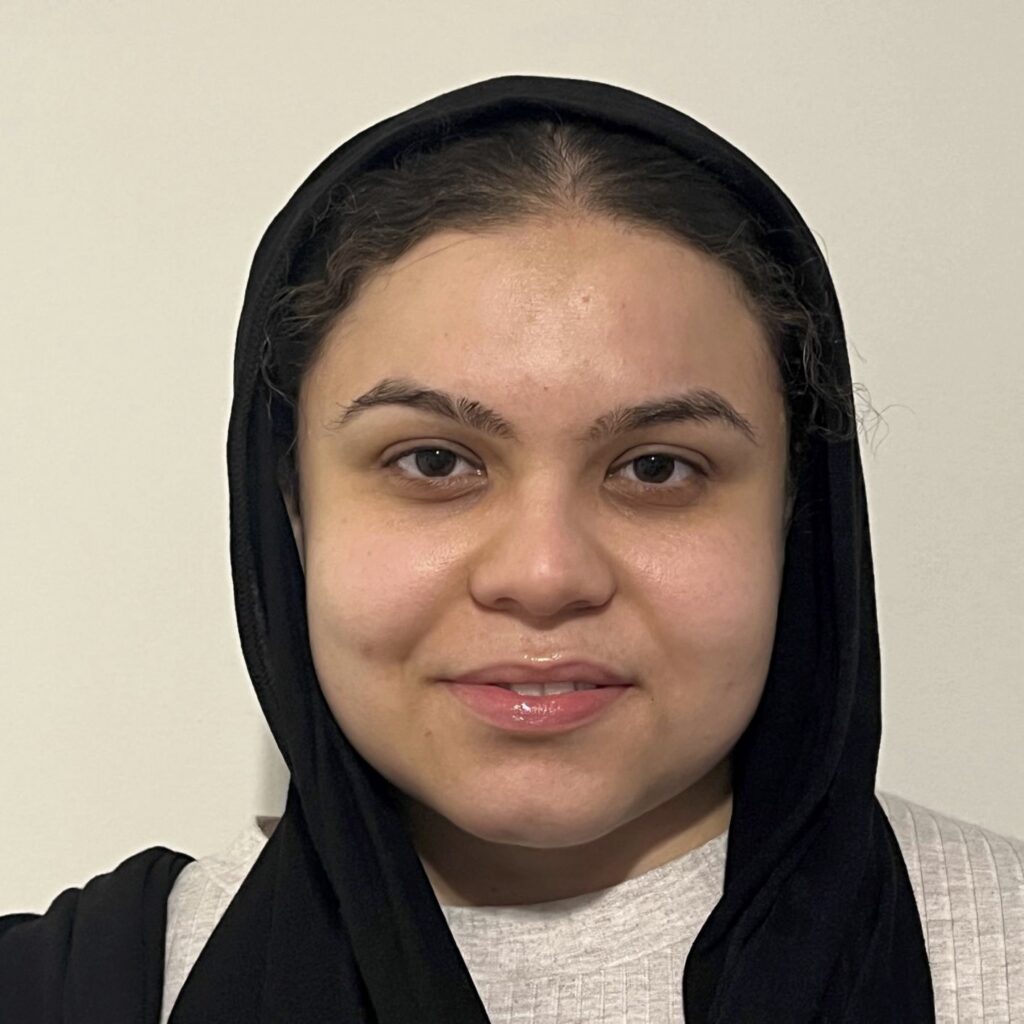 Hanna is enrolled at the Graduate level of the Assaulted Women's and Children's Cousellor/Advocate program at George Brown College. For a number of years, including up to the present time, Hanna has volunteered at Community Matters Toronto. Variously, she has helped deliver food to people unable to go out themselves, particularly at the beginning of the pandemic, as well as helping with food distribution from the mobile food truck. She also assists Community Matters Toronto with the services offered to refugees, from helping get children to school, to setting up bank accounts, using public transit and homework help. As a speaker of Arabic, Hanna is able to translate and facilitate transactions for new refugees who speak her native language.
Sahar Safi
Atahualpa Co-operative Homes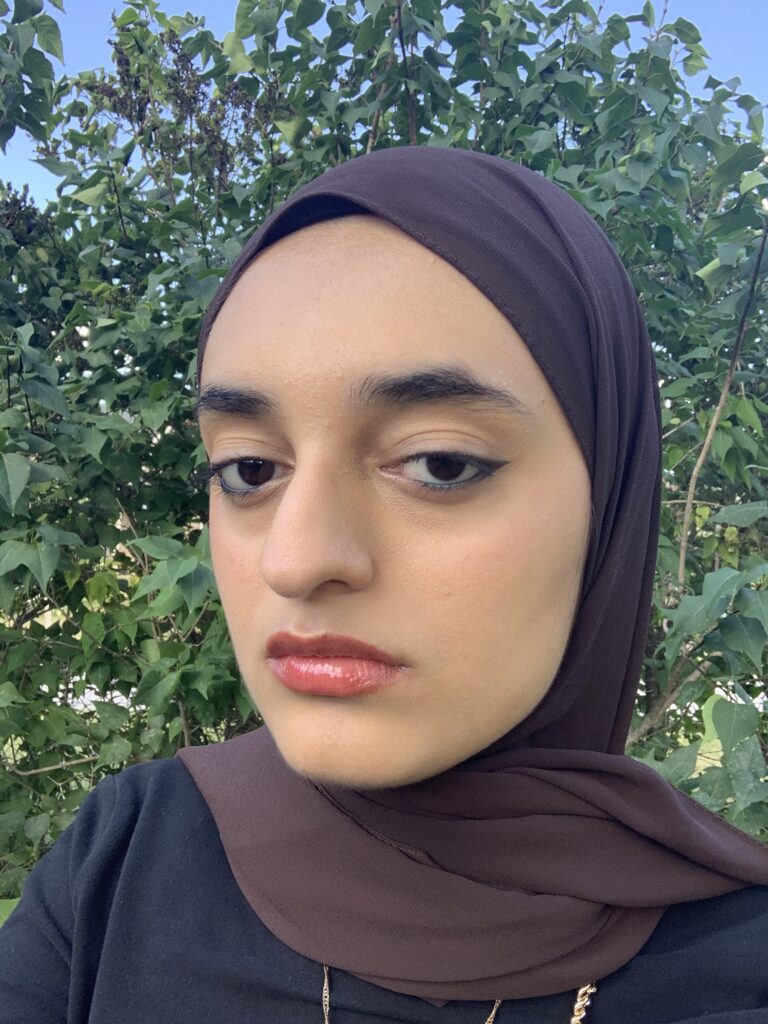 Sahar will graduate from the TDSB (Toronto District School Board) Virtual Secondary School this year and embark on the Life Sciences (Neuroscience) program at the Scarborough Campus of the University of Toronto in the fall. For a number of years, Sahar has volunteered at the OUMA United Muslim Assembly. OUMA is a non-profit religious organization and Sahar has helped to organize events such as charitable robotics, sports, Eid celebrations and family get-togethers. She has also assisted younger children with their religious studies at Baitul Jannah Mosque. Through her volunteer activities, Sahar has worked to promote the diversity of the Muslim community.
Jordan Shade
Oak Street Housing Co-op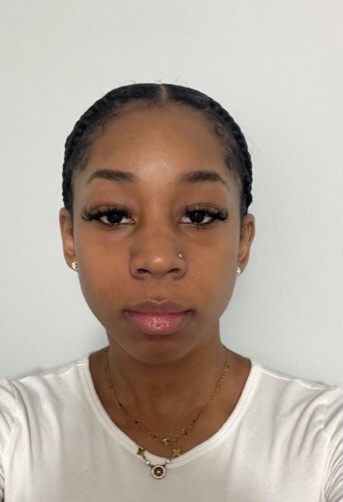 This fall, Jordan will be entering her third year of studies in Business Administration at George Brown College. For a number of years, including to the present time, Jordan has volunteered at George Brown College. She feels that as a black female student, she is a very effective representative for the inclusive environment GBC is promoting. She serves as a Panelist/Contact Person for the college's Open Days/Information Sessions where she attends virtual sessions with potential students, some of whom are considering applying from outside of Canada. She also serves as a Panelist/Contact Person at New Student Orientation Sessions, where she represents her year group and gives an overview of life at GBC, as well as giving tips on succeeding in courses and finding housing and jobs in Toronto. She hopes her volunteer activities will help to grow and strengthen the number of diverse students taking advantage of college to improve their future.
Paris Shalland
Hugh Garner Housing Co-operative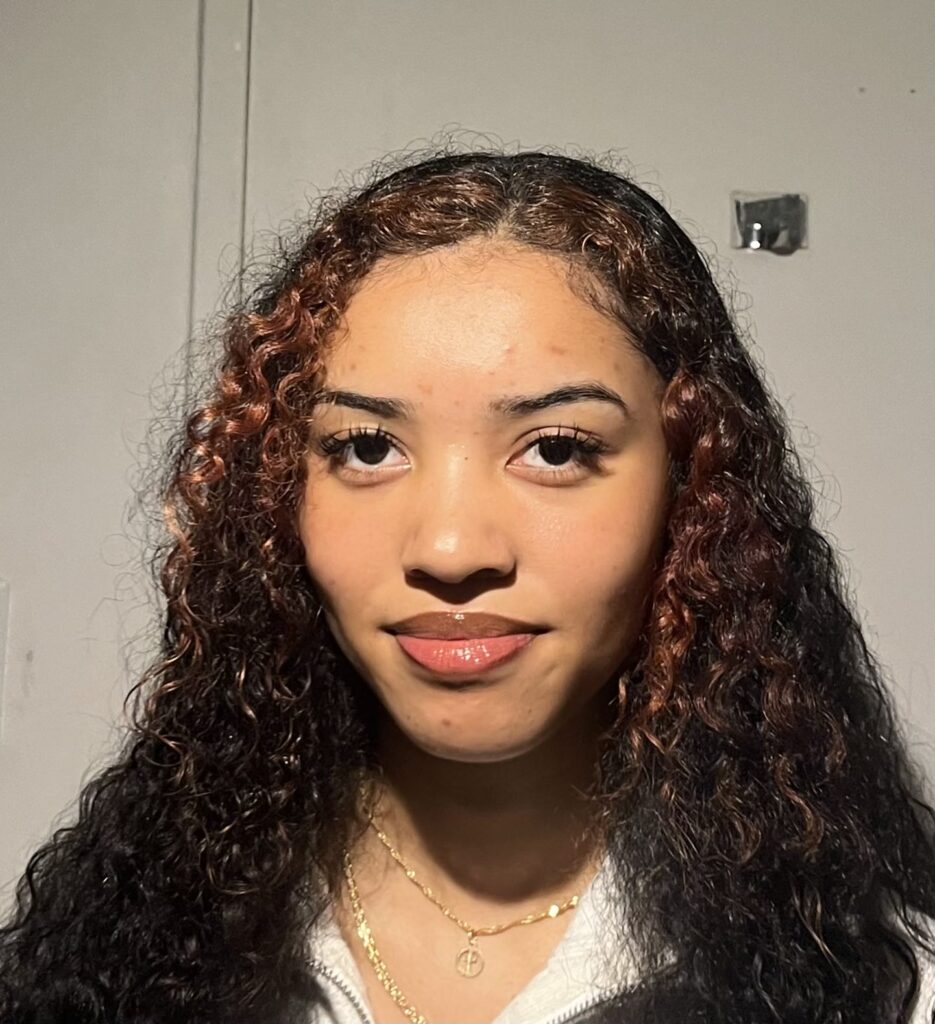 Paris will be entering her second year of the Business Administration (Human Resources) program at George Brown College. She volunteered as a Group Leader for the ThinkFAST event at her secondary school, St. Joseph's College School. The event brings students in Catholic schools together to learn about and 'experience' the challenges of poverty through fasting, activities and reflection. At St. Joseph's, Paris was a member of the Women Empowerment Club, participating in discussions about the women of colour who have created opportunities for other women like them and creating opportunities for women and young girls to get involved in conversations about gender.
Penny Bethke Scholarship Recipients
Trisha Kotakonda
Scarborough Heights Co-operative Homes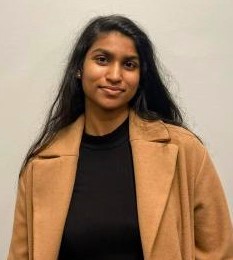 This year Trisha will graduate from Sir Wilfred Laurier Collegiate Institute and enter the first year of an Honours Bachelor of Health Sciences program at Queen's University. Trisha was the founder and President of the UNICEF chapter in her secondary school. In this role, she managed to build a sustainable structure for the chapter, led Laurier UNICEF in collaborating with the local church to run a successful food drive and managed a team in hosting a henna fundraiser, where money was raised to provide school supplies for children in underrepresented communities. Trisha hopes to roll out a 'care package' initiative through a partnership with the UNICEF chapter at Queen's University. She was also President of the Laurier Unites Cultures Club, which is a student-led volunteer group dedicated to supporting the diversity of the school's student body and fostering a safe, supportive and uplifting school community. As a woman of colour coming from a low-income family, Trisha has experienced the barriers to leadership enrichment and social participation faced by minority communities first hand. She strives toward addressing this discrepancy, using her experience advocating for diversity within her community, in order to create a more accessible and supportive environment for youth like her.
Stacy Neto
Courtyard Housing Co-operative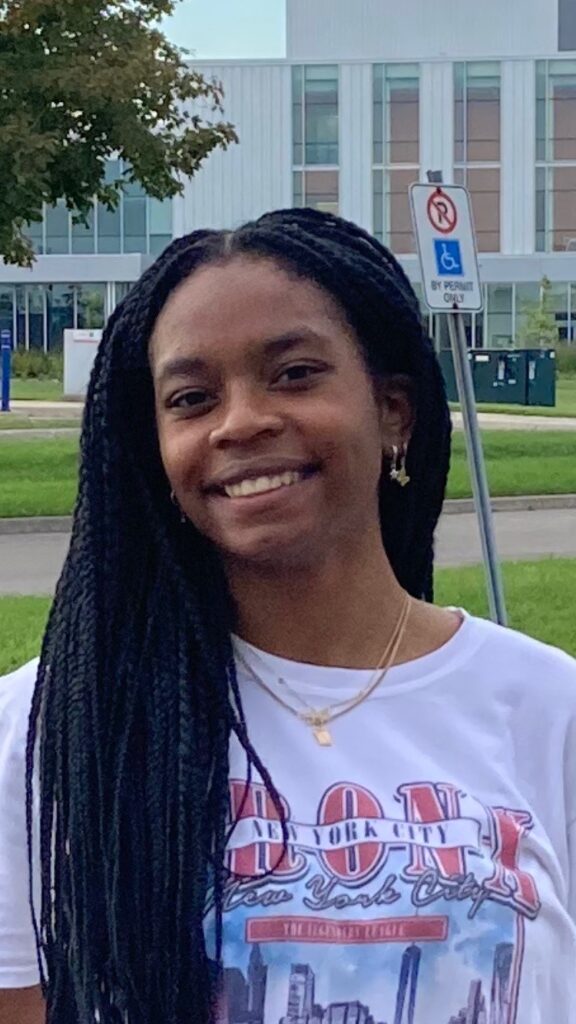 Stacy will be entering her second year of the Bachelor of Science in Nursing program at Seneca College. Stacy was a Child and Youth Care volunteer at The Meeting House, a multi-site church organization. She was involved with the care of children of ages 0 to 5 years and created activities for them, such as drawing, colouring, reading and building. She ensured that the experience for the children was fun and safe. She was also an active volunteer at her co-op, helping the elderly, picking up and delivering groceries for members and doing some light maintenance and handy work.
Elizabeth Paiz Tapia
Charles Hastings Co-op Housing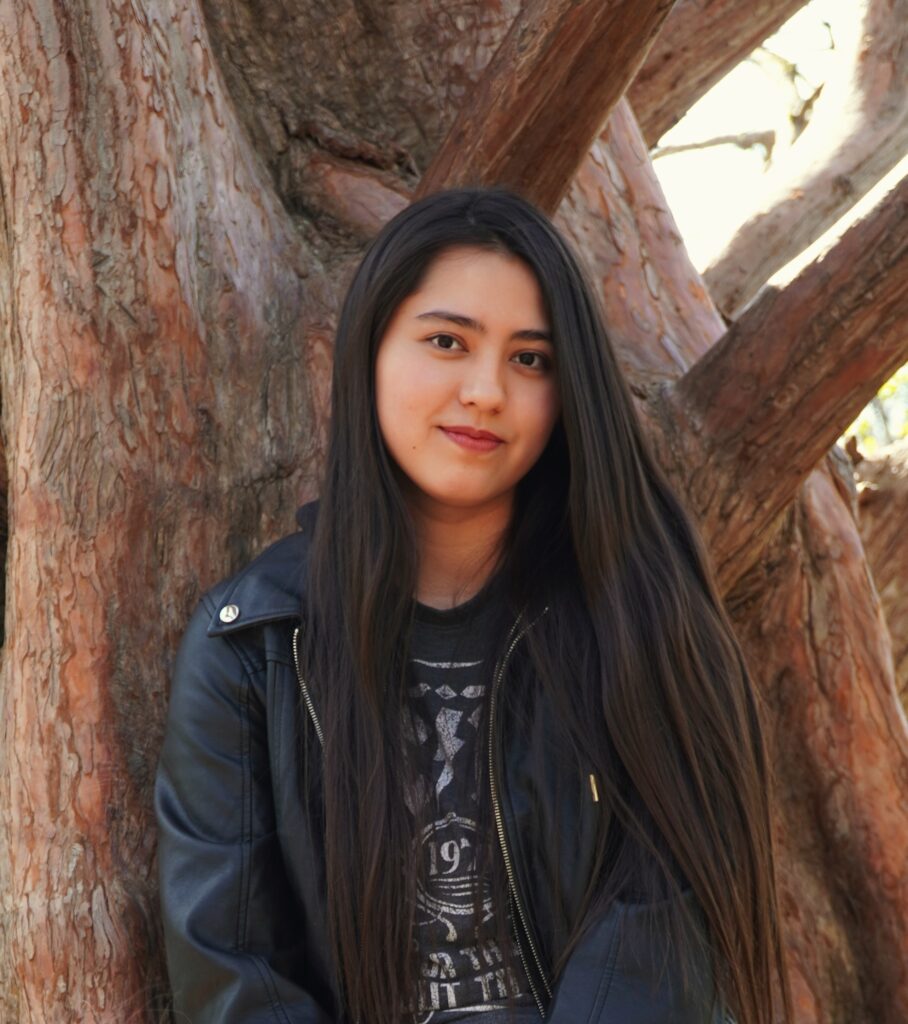 Elizabeth will be entering her third year of a Bachelor of Fine Arts: Film Production program at York University in 2023. At her secondary school, Cardinal Carter Academy for the Arts, Elizabeth was a Student Extra Curricular Leader. She was the President of her school's student run environmental activism club, where she maintained and managed a team of students to keep the club running smoothly, ran petitions, organized fundraisers and created an engaging online classroom in order to educate club members during the pandemic. Elizabeth was also a Tutor at Reign Entertainment. She volunteered for a music studio that catered to young children in need of tutoring. Many of her volunteer activities have involved mentoring people who are part of the POC (People of Colour) community. As a Hispanic woman, she believes that it is important to give marginalized groups of people an opportunity to be a leader in their communities and her volunteer work has helped lift their voices on issues of the environment and racism. As a mentor of young children, her aim was to build their confidence and drive to excel in their classes, leading towards opportunities to gain higher education in the future.
Sarah Salam
Riverdale Co-operative Homes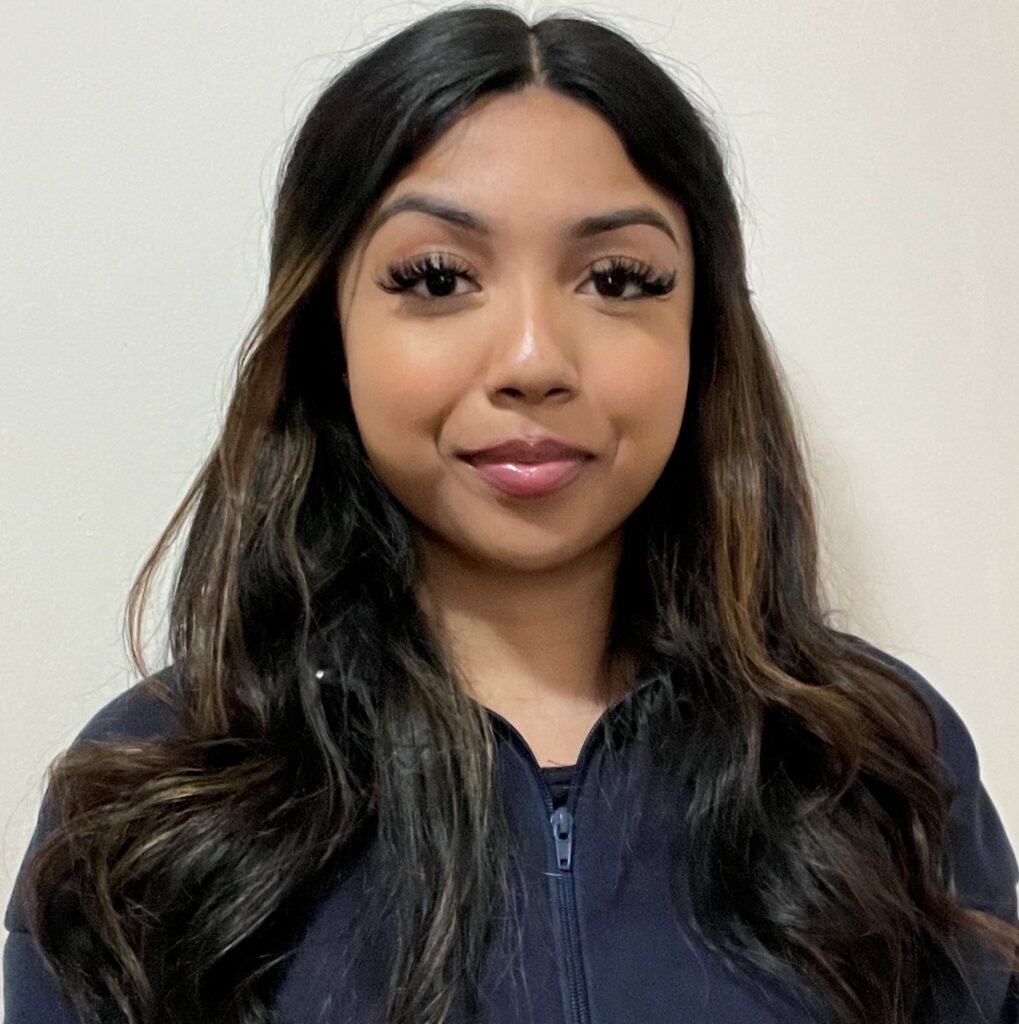 In 2023, Sarah will graduate from Danforth Collegiate and Technical Institute and begin the Life Science program at the University of Toronto. Sarah has volunteered with the Youth Advisory Group, which is part of the Toronto Public Library. In order to become a successful YAG volunteer, Sarah obtained an "Integrated Accessibility Standards Regulations" Certificate of Training, which gave her knowledge of the rules and regulations of the library. As a YAG member, she joins weekly meetings, contributes ideas and collaborates with team members. The main focus is to make colourful and insightful posters to engage other teens in the library to check out new books in different genres and to help people in the library find what they're looking for. Sarah has also been a Youth Member of the Jimmie Simpson Youth Council. As a member, she attends weekly meetings and as a part of the group, she participates in various activities and sports and looks after children in the free summer camp program for low-income families.
Andrea Tumaini
Lawrence Gardens Housing Co-op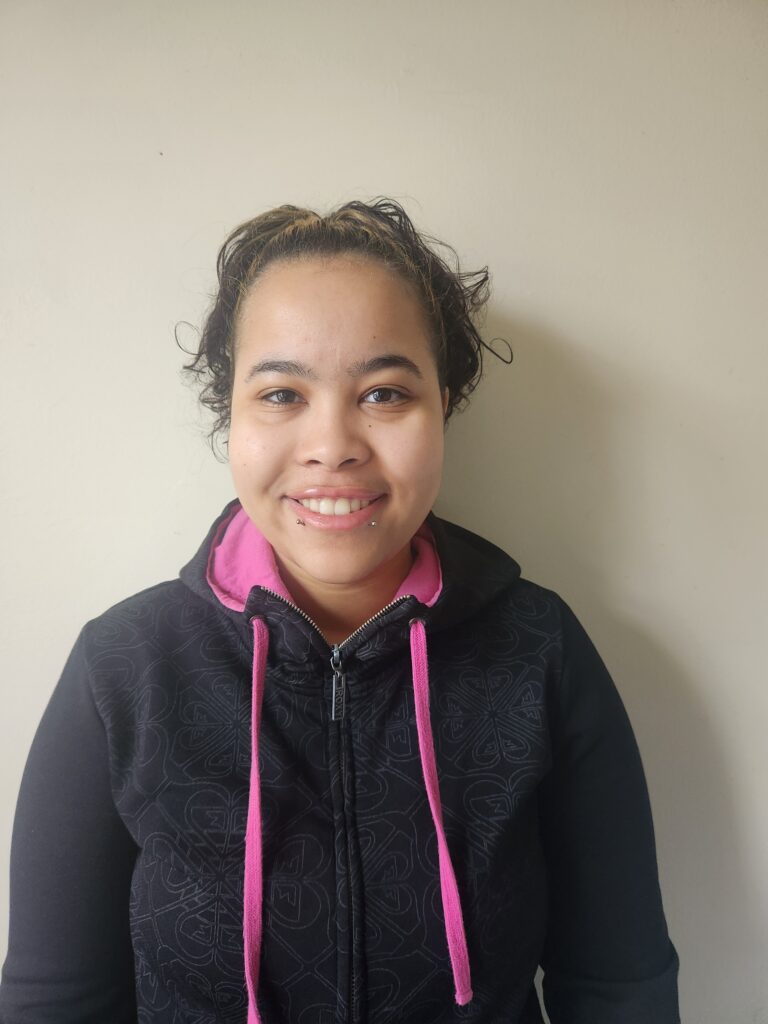 In the fall 2023, Andrea will be entering her second year of studies in Psychology at the University of Guelph-Humber. Andrea has volunteered at the St. Vincent de Paul, Out of the Cold program, where she distributed food. She also volunteered in the Our Lady of the Assumption parish as a leader of the children's liturgy class.