---
Wyandot Co-op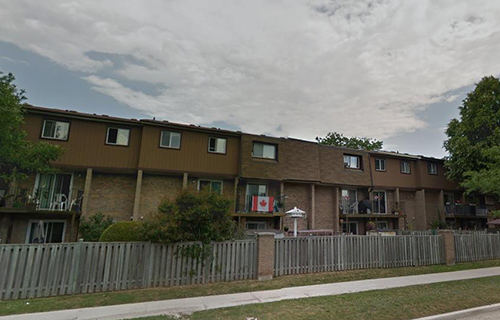 15A – 125 Malvern Street, Scarborough, ON, M1B 2H1
Contact Information
 416-299-0073
 416-299-1093
N/A
Unit information
N/A
Other Information
Each Townhome includes: Family room, balcony and patio, large back yard, garage, 1 1/2 bathroom, stove, fridge, washer and dryer. Plenty of closet space and 1500 – 1600 sq ft of living space. The Co-op is located at Markham and Sheppard. Amenities Includes: School, Parks, Churches, and Daycare Centers. There are convenience stores within walking distance and complete shopping facilities at Ellesmere and Markham as well as at Scarborough Town Center. Public transit routes include buses along Sheppard (to Sheppard Station), Markham (to Warden Station) and Kennedy (To Kennedy Station).
Administration: Federal
No subsidy is available.