---
Taylor Creek Co-op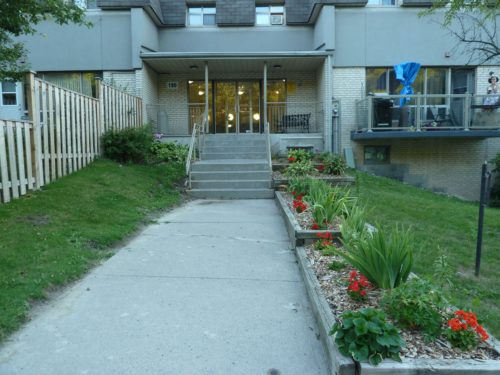 194 Rexleigh Drive, Office, East York, ON, M4B 2N6
Contact Information
416-750-7940
 416-750-2072
N/A
Unit information
1 Bedroom Apt – (29 units) $866.00 to $895.00 / mth
2 Bedroom Apt – (42 units) $958.00 to $1,008.00 / mth
3 Bedroom Apt – (7 units) $1,061.00 to $1,139.00 / mth
2 Bedroom Townhouse – (19 units) $1,232.00 / mth
3 Bedroom Townhouse – (2 units) $1,299.00 to $1,353.00 / mth
4 Bedroom Townhouse – (2 units) $1,428.00 to $1,483.00 / mth
Other Information
Hydro is included. Parking charges are $25 to $35 a month. Taylor Creek Co-operative is a 107 unit co-op with a mix of townhouses and apartments. There are 78 units in the apartment building (194 Rexleigh Drive) and 29 units in the townhouse complex (190 Rexleigh Drive). The co-op is located West of Victoria Park Avenue and St. Clair Avenue. The office is located in the basement of 194 Rexleigh Drive.
Administration: Municipal
Apply for subsidy through Social Housing Connections.