---
Primrose Co-op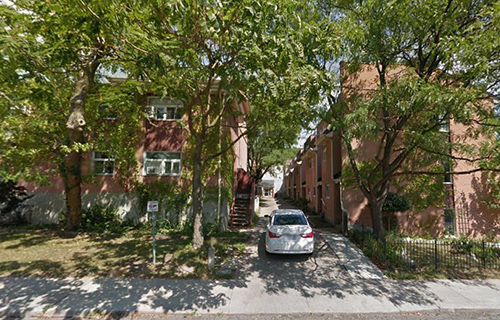 1541 Davenport Road, Toronto, ON, M6H 2H9
Contact Information
416-537-9394
 416-537-7547
N/A
Unit information
Bachelor – $724.00 / mth
One Bedroom Apt – $736.00 / mth
Two Bedroom Apt – $903.00 / mth
Two Bedroom townhouse – $985.00 / mth
Three Bedroom Townhouse – $1,125.00 / mth
Four Bedroom Townhouse – $1,275.00 / mth
Other Information
Primrose Housing is a 58-unit co-operative constructed in the late 1970s and is comprised of a mix of apartments and town homes. We are centrally located at Davenport & Dufferin and are close to schools, transit, shopping and parks. The parking is above ground and is $40.00 per month. Cable and utilities are not included. There is a laundry facility on site.
Our external waiting list is currently closed and we are not accepting new applications. Our units are not wheelchair accessible.
Administration: Federal
No subsidy is available.