---
Oak Street Co-op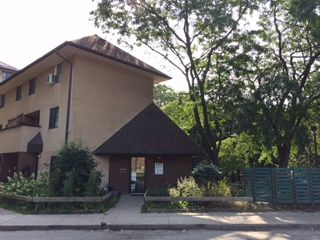 120 Cornwall Street, Toronto, ON, M5A 4K5
Contact information
416-860-1888
 416-860-1309
Unit information
Bachelor – CLOSED
One Bedroom Apt – CLOSED
One Bedroom Accessible Apt – CLOSED
Two Bedroom Apt – CLOSED
Two Bedroom Townhouse – CLOSED
Three Bedroom Apt – CLOSED
Three Bedroom Townhouse – CLOSED
Four Bedroom Apt – CLOSED
Four Bedroom Townhouse – CLOSED
Other Information
THE WAITING LISTS ARE CURRENTLY CLOSED. Please call during office hours Monday to Wednesday 1:30 p.m. to 5:00 p.m. and Thursday 1:30 p.m. to 7:00 p.m. For more information visit the Oak Street website. Parking is $59.00 per month. There is a waiting list for parking under the apartment building overhand (cost for these spaces are $71.00 per month). Bicycle is $3.00 per month, payable for the balance of the fiscal year. Of the 59 one-bedroom apartments, 17 are adapted for wheelchair accessibility. Rogers cable and internet are included in the housing charge.
Administration: Federal
No subsidy is available.