Applying to a Co-op
You will have to contact the co-op directly to inquire about waiting lists or applications for housing.
The Co-operative Housing Federation of Toronto is not a housing co-op and we do not process applications at this office.
Follow These Steps
Most co-ops have a waiting list of people who would like to move into the co-op. These lists are usually divided into two categories:
People who can pay the full or "market" housing charges
People who will need a subsidy.
Subsidy (or rent supplement) is money that the government pays to help lower the housing charges for people with low incomes. Each co-op has an agreement with the government that outlines the amount of money available and who can qualify.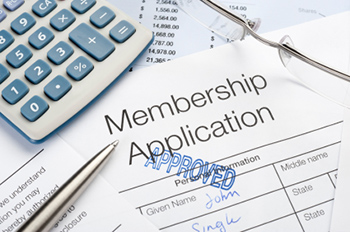 How to apply if you can pay market housing charges?
If you can pay the full or "market" housing charges, contact the co-op for an application form.
How to apply if you need a subsidy?
If you need a subsidy to help you pay for your housing:
In Toronto contact Toronto Social Housing Connections at 416-981-6111 or by visiting their web site.
In York Region apply for subsidy through York Region Community Services and Housing.
In Durham Region apply for subsidy through Durham Access to Housing (DASH)
Municipalities administer the waiting lists for subsidized housing including many co-ops.
Please remember!
When you apply to a housing co-op, please remember that there is no guarantee that the co-op will be able to offer you a unit. You may be placed on a waiting list applications are processed on a first come, first served basis. However, you may have to wait until a unit of the appropriate size is available or the co-op may have to offer housing to certain people first.
Feeling Frustrated?
If you are frustrated that there is not enough affordable housing in Toronto, you can write, fax or e-mail to federal, provincial and municipal politicians.
Find Your New Home
Co-ops Build Community
Our Service Area