Buying Program for Co-ops
How it Works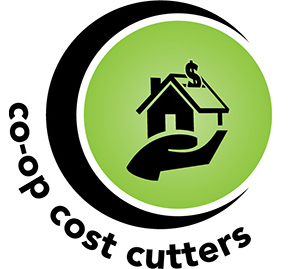 Co-op Cost Cutters began in 1998 as a service of the local Ontario Federations. These include CHASEO, COCHF, CHFT, GHCHF and PHCHF.
The program offers savings on a wide range of products used by co-ops. Paint, carpet, tile, flooring, building maintenance supplies, credit information, energy efficient lighting and appliances, water efficient toilets and washing machines – and office supplies – are just some of the products available at great discounts. It is not surprising that the program soon became a very large part of the services offered by these 6 federations, providing great savings for their members.
There are many provinces and regions across Canada that do not have a local federation. In 2003, CHF Canada approached the federations to see if the program could be extended to these areas. The rest is history.
The program was also extended to CHF members in Ontario, where there is no local federation. These areas include Southwestern Ontario, Northern Ontario – and some co-ops in between.
Co-op Cost Cutters currently reaches over 600 co-ops across Canada – in Saskatchewan, Manitoba, Ontario, New Brunswick, Nova Scotia, Newfoundland Labrador, the Northwest Territories – and one co-op in Nunavut! This is co-op buying power and at its best!
Co-op Cost Cutters is co-ordinated by Miriam Wohl at the Co-operative Housing Federation of Toronto (CHFT). Miriam sends out program information to participating co-ops throughout the year. In order to access the discounts, co-ops must be a member of their local federation, where a local federation delivers this service – or a member of CHF Canada, where there is no local federation.
The participating federations, with Miriam's support, monitor the program to track problems. If a problem does arise, co-ops do not stand alone. There is a network of communication and support that includes the suppliers, the federations and Miriam. If you encounter a problem, let your federation or Miriam know. It can usually be resolved quickly. Feedback is important and always welcome.
Contact Information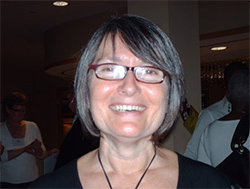 Miriam Wohl
Promotions Co-ordinator
(416) 465-8688 Ext: 212
Cost Cutters by Logo