---
CHFT Diversity Scholarship 2018
The annual CHFT Scholarship Presentation and fundraising event took place on Wednesday, June 27, 2018. This year CHFT celebrated 27 new scholarship winners. Since 2004, CHFT, our generous sponsors, and partners have awarded $ 1.7 million in scholarships. With our partners, we have awarded an additional $300,000. The winners were selected into categories; Dexter Johnston, Success Becomes You (Joan Miller), Randy Padmore, Pam McConnell, Mark Goldblatt and Penny Bethke.
Dexter Johnson Scholarship
Casey Cain 
Casey attended Rosedale Heights School of the Arts and SOLE Alternative School. At Western University, he was active for two years in the Orientation Program as a residence soph, a role that provides support, mentorship, and guidance to students living in residence. He helped run orientation week and charity events. Later he volunteered at Generocksity, a student club that gives back to the community. Casey is entering fourth year, completing a double major in criminology and sociology.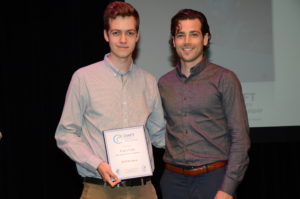 Natasho Mohamed
Nastaho graduated from Jarvis Collegiate Institute. As a Student Council grade representative, she helped organize social events and fundraisers, including one for Emily's House, a hospice for young children, and another for drought victims in Somalia. For five years she volunteered with the Young Muslimahz program at Scadding Court Community Centre, helping to teach underprivileged young women leadership skills, self-confidence and empowerment. Nastaho will study computer engineering at Ryerson University.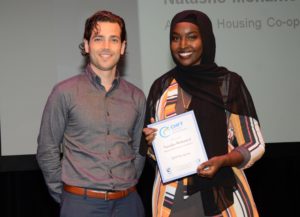 Ibrahim Rehman
Ibrahim is graduating from Monarch Park Collegiate. He joined the school's mental health club and rebranded it as Rise Above, to reduce stigma associated with the issue. The club promotes discussion of mental health and runs events such as an anti-bullying week and Pink Day. Ibrahim also participated in the Model United Nations and was a bowler and recruiter for the Monarch Park cricket team. He will study business management at Ryerson University.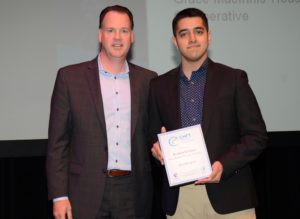 Ahthia Waugh
At Mary Ward Catholic Secondary School, Ahthia is a member of Oasis, the school's leadership team. She organizes sports and encourages everyone to play and have fun, free from judgment. She also belongs to the Gay Straight Alliance and raises awareness about the importance of inclusivity. Ahthia volunteers with Best Buddies, a program where peer buddies are paired with students who have intellectual and developmental disabilities. She will take criminology and socio-legal studies at the University of Toronto, starting this fall.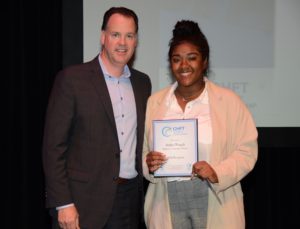 Success Becomes You (Joan Miller)
Kim Adlard
Kim is an active member at Diane Frankling Co-op. She and other members are creating a documentary film called Home, showcasing the experiences of co-op members. It will underscore the importance of co-op housing, particularly for oppressed and marginalized people. Kim also volunteers as an advocate on income and employment support issues for persons with disabilities and in an organization supporting people living with cancer. She is taking a social service worker program at George Brown College.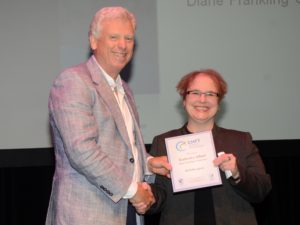 Michelle Colthrust
Michelle has been a program facilitator and volunteer coordinator at the Malvern Family Resource Centre's Women's Place. She is now a motivational speaker, empowering women and girls through her own story. She has created and facilitated workshops on grief, healing, and working against gun violence. Michelle has also volunteered in palliative care and bereavement support. She will begin the bachelor of social work program at Ryerson University this fall.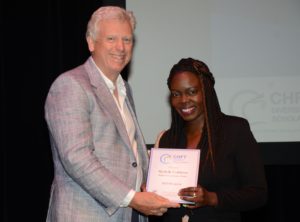 James Forbes
James is active in many organizations supporting HIV-positive people. He is the treasurer of OutNPoz,a community social group, where he worked to increase both the size and the diversity of the membership. As a director, vice president, and secretary of Margaret Laurence Co-op, he initiated many policy and planning efforts, including an application process for the co-op's mandated units for HIV-positive people. James is working towards a PhD in communication studies at York University.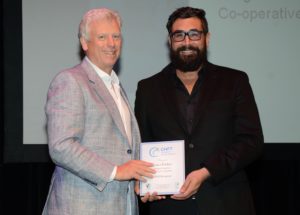 Shawn Grey
Shawn is currently president of the board at Beverley Sullivan Co-op. She was instrumental in creating the Logie Place Community Garden, an effort that took four years of negotiations with urban bureaucracies. It has become a community hub with raised beds, a pollinator garden, and a beehive. Shawn continues to volunteer as its community coordinator. In the coming academic year she will complete the bachelor of fine arts degree she began 30 years ago at York University.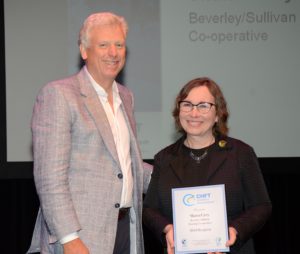 Clinton Reid
Since being elected in 2015, Clinton has served on the CHF Canada Ontario Council, which governs the Ontario Region of our national organization. At Harry Sherman Crowe Co-op, his roles include overseeing the execution of the co-op's first community priorities plan. He is also a community youth leader at Helping Neighbourhoods Implement Change, where he works to connect youth to educational supports and promote academic excellence. Clinton is returning to Ryerson University to complete his degree in public administration.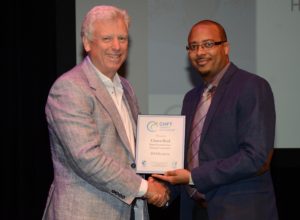 Randy Padmore Scholarship
Jahvon Halliman
Jahvon is a graduate of St. Mother Teresa Catholic Academy. In his community he has volunteered with the annual Project Engagement holiday food drive and at the Malvern Family Resource Centre after-school program. At Scarborough Heights Co-op, Jahvon has helped out with gardening since the age of seven, doing the heavy lifting. He is also a mentor in the co-op's youth program. He will begin studying fire protection engineering technology at Seneca College this fall.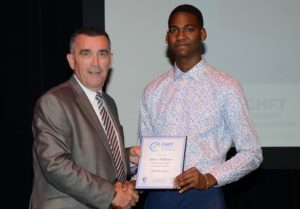 Khalid Hussein
Khalid has been listed on the honour roll each year while at Jarvis Collegiate Institute. He has served as a Peer Leader, assisting with orientation activities that help grade 9 students make a smooth transition to high school. Through the Jarvis Athletic Council, he has organized intramural sports events, and he has played on several sports teams himself. Khalid has volunteered in the community at the Children's Book Bank and e-NABLE. He will study civil engineering at Ryerson University.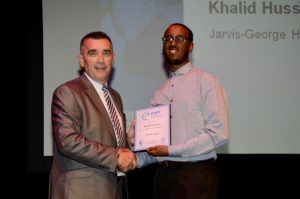 Abisha Pathmanathan
Abisha is graduating from Saint Mother Teresa Catholic Academy. For the school's international night, she started a South Asian group to present food, music and dance from her heritage culture. At Malvern Community Recreation Centre, she has been a leader of youth activities, including revamping the youth lounge, revitalizing a community garden, and hosting a basketball tournament. She has also volunteered for Epilepsy Toronto. Abisha will attend the University of Toronto to study life sciences.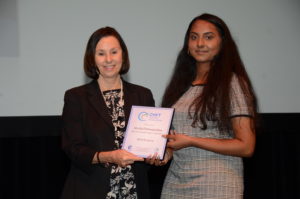 Dominic Ziobrowski
Over the past year Dominic has served on the Minister of Education's Student Advisory Council, where he has been an advocate for financial literacy. Throughout his years at St. Elizabeth Catholic High School, he has led the school's investment club, which placed second in this year's Rotman School of Business stock market challenge. He also joined the media council and initiated the school's presence on social media. He will study business at Ryerson University.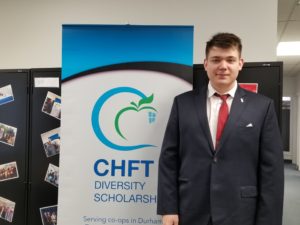 Pam McConnell Scholarship
Amal Absiye 
While attending Jarvis Collegiate Institute, Amal took part in many school activities aimed at empowering women and fighting racism and injustice. She led workshops educating students about the school board's equity policies. At Masjid Toronto, she founded a weekly program for young Muslim women of colour, where she continues as a mentor. Amal is studying political science at the University of Toronto and volunteering there in a community outreach program.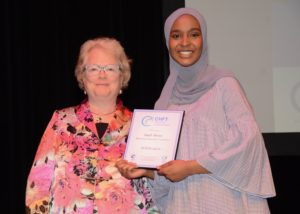 Ashlee Fuller
While attending East York Collegiate Institute, Ashlee was a breakfast club helper, arriving early three days a week. She has also volunteered at a Boys & Girls Club for cultural days, sports and games, trips, and cook-offs. Ashlee was a Leader-in-Training at City of Toronto summer camps. She has been a member of the youth council at Secord Community Centre and initiated a dance team there. This fall she begins an addictions and mental health program at Centennial College.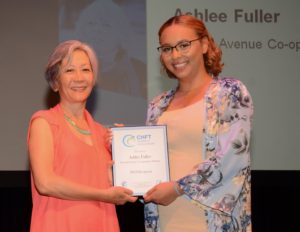 Mimika Hazra
At Agincourt Collegiate Institute, Mimika is co-president of the Volunteer Council, a role that includes organizing activities such as food drives and job fairs as well as administrative and leadership responsibilities. She has also volunteered at the Snack Shack, a student-run nutrition program, and for Tokens4Change, an event where students asked subway commuters for donations to help homeless youth. Mimika will begin a program in honours health studies at the University of  Waterloo.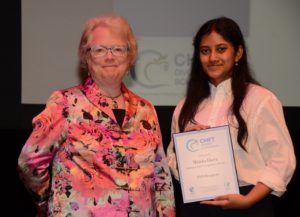 Laurita Perez
Laurita is the youngest member of the board at Arauco Co-op, where she was raised. She was elected three years ago and serves as treasurer. She is also active in the Frankel-Lambert Outreach Committee, a community organization tackling social justice issues such as poverty, racism, and the lack of affordable housing. At the University of Toronto, where she will be starting her third year of political science and Indigenous studies, she takes part in a theatre group.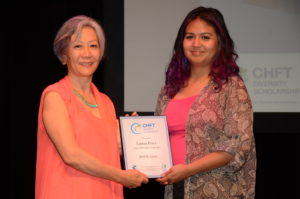 Daniel Bukhari
Daniel is graduating this year from Jarvis Collegiate Institute, where he served as a Peer Leader and president of the Student Council. He was also a recruiter for the Jarvis Athletic Council, encouraging students to contribute to school spirit as well as to build their own physical health. Daniel volunteered for over a year in advance of the 2015 federal election, helping a party with membership development. He will study electrical engineering at York University.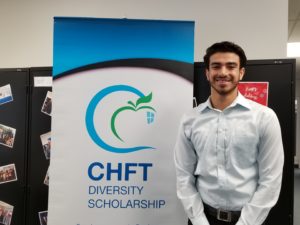 Mark Goldblatt Leadership Scholarship
Ishaq Ali
Ishaq is a student at Ryerson University studying Business Technology Management. At his co-op he is a board member and active with two working co-op groups. The groups bring members together and are focused on serving the community. He was a 2017 scholarship recipient.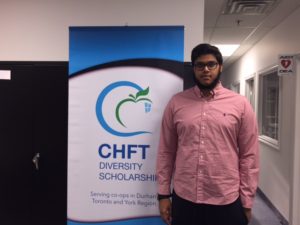 Labib Chowdhury
Labib is currently finishing his third year at the University of Toronto majoring in pharmacology and global health.
The revitalization process happening in Atkinson Housing Co-op has encouraged him to learn more about the process. He has been a co-op community animator for six years. His duties include providing his community of updates related to the revitalization, community meetings, employment surveys and events mainly through door to door flyer distributions. He is also a board member for the Atkinson Housing Co-op. He is responsible for being a voice for member concerns to ensure a safe and sustainable community. He believes being a familiar face, listening to resident concerns, sharing them in monthly meetings, and finding solutions with other board members and the property manager are key aspects of the job.
He is also a strong believer in giving back to his community. He runs a kids basketball program at Scadding Court Community Centre teaching children the fundamentals of basketball while promoting healthy living and diet through the snacks provided.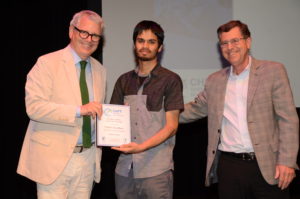 Adam Faux
Adam attended York University and earned a M.A. in music composition in 2017. He continues his doctoral studies in 2018. He has served on his co-op's board of directors. He is a 2015 diversity scholarship winner.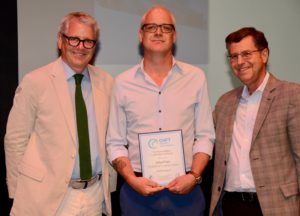 Selsabil Rezig
Selsabil will enter her fourth year at Ryerson University in a Biomedical Science program and minoring in Chemistry and Mathematics. She has always volunteered. She currently volunteers at Bridgepoint Active Health. She has received a volunteering award because of her 5 years of dedication. She is on the Metta Co-op board of directors and serves as the vice-president. Last month she was elected to the CHFT Board. She is currently working as a summer student at Hugh Garner Co-op. She received the diversity scholarship in 2015.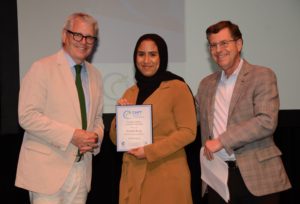 Penny Bethke Scholarship
Hodman Abukar
Hodman is graduating this year from North Toronto Collegiate Institute. She has been a Peer Assistance Leader, welcoming new students, as well as an organizer of charity fundraisers and a writer and editor for the school newspaper. For three years she was also a coordinator of the school's annual assembly commemorating the women killed in the Montreal Massacre and helped organize the campaign to inspire students to end violence against women. Hodman will study health policy at the University of Toronto —  Scarborough.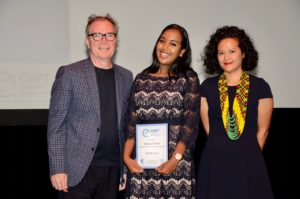 Natalya Chambers-Johnson
Natalya volunteered at City of Toronto summer dance camps for three years. She helped with supervision of activities and created dances for the campers to perform at the end of each session. Natalya has also participated in community events at her co-op, including a children's activity day. She graduated from Wexford Collegiate Institute in 2017 and will begin the second year of her program in psychological and health sciences at the University of Toronto — Scarborough.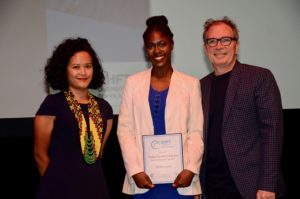 Fleursha Milfort 
At Blessed Cardinal Newman Catholic High School, Fleursha and fellow students have been meeting every morning before school to weave milk bags into mats that are sent to developing countries. Fleursha has also been volunteering for three years at the East Scarborough Boys & Girls Club's community and fundraising events. In addition, she has served as a student mentor at the Scarborough Historical Museum's kids' camps and a tour guide for its houses. Fleursha will begin the nursing program at George Brown College this fall.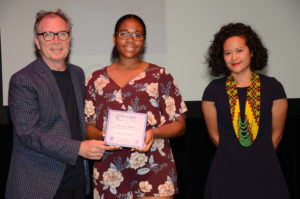 Sophia Tracey
Sophia graduated from Cedarbrae Collegiate Institute. In addition to planning events for the Student Activity Council and co-editing the yearbook in grade 12, she was co-president of the Black Students Association for two years. In this role she ran weekly meetings and helped organize the Black History Month assembly. Sophia also volunteered at a summer camp for young children learning English. She will be starting her second year at York University, Glendon Campus, in international studies.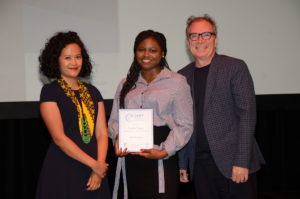 Ysabel Tuason
While living in Peterborough until last year, Ysabel served on the board of the local Ontario Public Interest Research Group. She supported its social and environmental justice projects, including an anti-racism campaign and a free thrift store. She volunteers with Canadian Roots Exchange, which is creating programming for Toronto high schools to build bridges between Indigenous and non-Indigenous youth. Ysabel is in the social service worker program, immigrants and refugees stream, at Seneca College.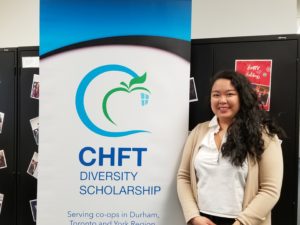 The CHFT Diversity Scholarship Program celebrates its 15th year! Thank you to all our members and sponsors for making this event possible.