---
Cedarbrook Park Co-op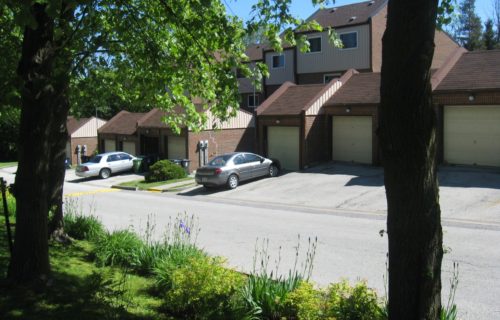 36 – 435 Markham Road, Scarborough, ON, M1J 3C8
Contact information
416-431-3870
 416-431-9154 (must call office before faxing)
N/A
Unit information
Three Bedroom (4 units) – no basement or no garage – $1,125.00 / mth
Three Bedroom (16 units) – upper – $1,173.00 / mth
Three Bedroom (18 units) – lower – $1,188.00 / mth
Four Bedroom (4 units) – upper – $1,212.00 /mth
Other Information
The waiting is closed  and we are not accepting applications.
Our Co-op consists of 42 stacked town houses.  We are located in the Markham Road and Lawrence Avenue East area of Scarborough. The Co-op is close to TIC, schools, shopping malls and banking facilities. The co-op has a rec room, community centre, laundry facilities, in-suite laundry hook-up, a solarium in the upper units only and a backyard in the lower units only.
Rogers cable is included. The utilities are not included.
Administration: Federal
No subsidy is available.