---
Birch Cliff Co-op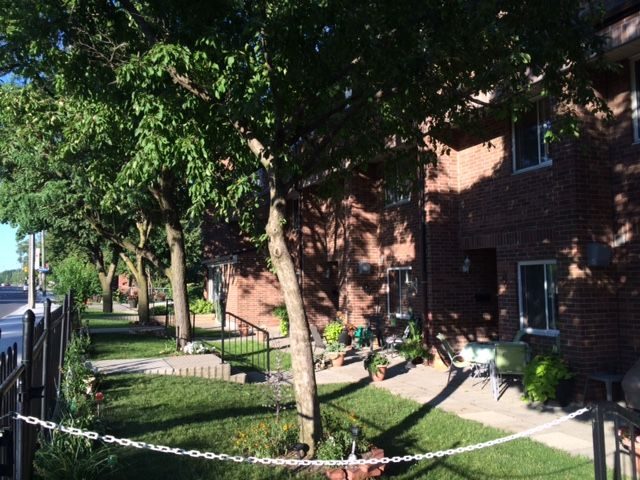 1 – 1691 Kingston Road, Scarborough, ON, M1N 1S6
Contact Information
 647-347-0947    
 647-342-4008
N/A
Unit information
1 Bedroom – $909.00 / mth
2 Bedroom – $1,059.00 / mth
2 Bedroom Townhouse – $1,097.00 / mth
3 Bedroom – $1,176.00 / mth
3 Bedroom Townhouse – $1,235.00 / mth
4 Bedroom Townhouse – $1,328.00 / mth
Other Information
Looking for a quiet family setting? Do you enjoy volunteering? Do you have skills you can bring to a co-op? If so – then Birch Cliff Co-op may be the place for you! Our Co-op is a well maintained building with 24 units located in Southwest Scarborough, nestled in the Birch Cliff community. The co-op consists of three 1 bedrooms, sixteen 2 bedrooms, three 3 bedrooms and two 4 bedroom units.
Here are some great features:
– Public transit is close by
– Schools (elementary/high school), Community Centre, Library and Parks are all within walking distance
– Laundry facilities on-site @ $1.00 for wash / $1.00 for dry
– Shopping is a short bus ride
– Pets allowed
– Underground parking available for $35.00 per month
– Democratic Co-op – Membership equals voting power
The Co-op is a low rise building (no elevator) on Kingston Road with some townhouses attached on Harding Blvd and most units have two levels. We have an active membership who take pride in their home and have just recently started a vegetable garden in the back common area. Members also maintain the grounds year round. Move outs do not happen often and the wait list can take many years. Applications to be put on our External Wait list can be picked up anytime in the building lobby. There is an application fee of $25 for one applicant and $10 charge for any additional applicants. The cable and utilities are included.
Administration: Federal
No subsidy is available.