---
Bain Co-op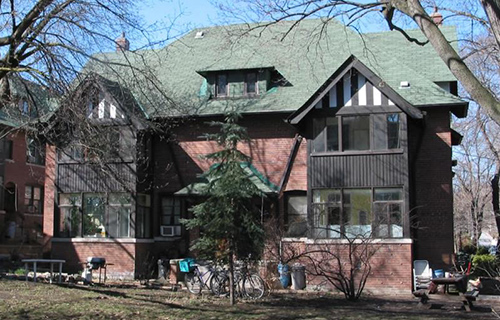 100 Bain Avenue, 29A The Lindens, Toronto, ON, M4K 1E8
Contact Information
416-466-2186
 416-463-0829
N/A
Unit information
One Bedroom (with/without dining room)/upper/lower – $1,030.00 – $1,338.00 / mth
Two Bedroom, without/with dining room/upper/lower – $1,342.00 – $1,479.00 / mth
Two Bedroom Townhouse – $1,171.00 + heat / mth
Three Bedroom (with dining room) – $1,713.00 / mth
Three Bedroom – $1,604.00 / mth
Four Bedroom – $1,713.00 / mth
Other Information
Our waiting lists are closed. Housing charges include basic cable and heat except where noted. Hydro is paid by members of the households. The Bain Co-op is a vibrant, member managed co-operative, with people from all walks of life, including a thriving arts and cultural community. Located amidst lush courtyards in the heart of beautiful Riverdale.
Administration: Federal
No subsidy is available.